Tuesday, 30 April 2013
Only forward? Exhibition by Holly Hesson

Holly Rowan Hesson is a visual artist, based in Hebden Bridge, working in photography, painting and installation. Her exhibition, Only forward? opens tomorrow in Manchester.
Holly is an artist a studio at Artsmill in Hebden Bridge.
She told the HebWeb that she only started doing anything remotely artistic a couple of years after I'd moved to Hebden Bridge. "I guess it must have been the artistic environment rubbing off on me."
Holly spotted a piece about new classes at Northlight called Art for the Terrified.
"I started these with the amazing teacher Mary Loney in September 2008, got totally hooked and now, under five years later, I am just finishing my Masters in Contemporary Fine Art."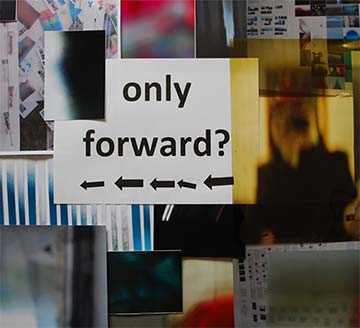 Holly's solo exhibition at Four Piccadilly Place is her MA final show. Only forward? is an intriguing mix of art exhibition, residency and open studio.

The publicity for the exhibition talks of "collecting thoughts, exposing questions, blurring answers, thinking clicking thinking clicking" but we can assume, based on the artist's practice concerns, that the work will broadly comprise experimental and abstract photographic, projection and installation-based works.

The space will be in constant flux over a two week period. This dynamic process-based approach, along with the fact that she will be opening her doors midway through working in this way, brings with it an immediacy and sense of risk that is hoped will be evident in the resulting work.
Holly comments, "Concluding my Masters with an experimental two weeks transforming everything I've gathered over the last three years in a huge empty space full of potential and also challenges, feels like a fitting way not just to close the MA, but to investigate new ways of working and make new work in the process, hence the title and ethos of the show."
Holly is documenting her processes, methodologies, results and conclusions through her blog and very active social media platforms. She is actively seeking input on this project and also seeking reviews from writers and documentation of the exhibition and evening event from photographers.
All are very welcome to the evening view with drinks being held on Wednesday 1 May from 6-8pm at 4 Piccadilly Place, Manchester M1 3BN which will have a celebratory feel (with good beer!)
Exhibition details
Evening exhibition view with drinks: Weds 1 May 6-8pm
Four Piccadilly Place, Manchester, M1 3BN
Exhibition open and artist on site: Sat 27 April 12-6pm; Sun 28 April 12-4pm; Thurs 2 May 12-6pm and by appointment