Sunday, 12 May 2013
Wainsgate May concert: Little Sparrow
Katie Ware guitar/vocals
Sarah Dale cello/vocals
Mitch Oldham/percussion
Sunday 19th May, 3pm

"in possession of a voice of such extraordinary beauty allied to songs of unflinching emotional honesty that
its effect on the listener can be quite profound."
Having started the year with another well-attended Poetry at Wainsgate event, Wainsgate Chapel's summer season of concerts continues on Sunday 19th May with an excellent acoustic music offering in the form of Little Sparrow and her band. This is a welcome return to Wainsgate for her and the band who performed there as part of the Hebden Bridge Arts Festival's Girls Allowed extravaganza in 2012.
It is not every artist that can boast adopting a musical pseudonym at the suggestion of somebody as distinguished and well respected as Elbow's Guy Garvey. However, that's exactly what happened to singer-songwriter Katie Ware when she found herself at something of musical crossroads. Katie had left her Southern roots behind, and moved to Manchester following a request from former Smiths manager Joe Moss to join cult indie band Marion/Headway. When later on the band split up, she turned to her old friend Guy Garvey for advice and as a result Katie emerged as Little Sparrow. Since then she has become well known throughout the north west and supported the likes of Stephen Fretwell, Badly Drawn Boy, The Zutons and the great Chip Taylor.
Little Sparrow is blessed with a beguiling voice of extraordinary beauty, and has an innate ability to connect with her audience through her songs. These possess an unflinching emotional honesty and can often have an extremely profound effect on the listener. Her band consists of herself on guitar and vocals, Sarah Dale on cello and vocals and Mitch Oldham on percussion. Sarah and Mitch both live in Todmorden.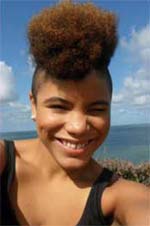 Supporting Little Sparrow is Terry Logan - another singer-songwriter who is based in Hebden Bridge and who has been attracting considerable attention whilst supporting the likes of Geno Washington and Get The Blessing. For this concert and many others she is accompanied by pianist Dave Nelson who also happens to be the organiser of the Wainsgate concert series.
"I was totally bowled over by Katie's performance at Wainsgate last year" said Dave. "It's great that we've been able to get her here again before she gets to be really famous!"
Little Sparrow's concert starts at 3pm, and tickets, which are only available at the door, are £8 and £6 with a special £2 entry for under 18s. Wainsgate Chapel is on Wainsgate Lane, Old Town, Hebden Bridge HX7 8SU. Parking there is limited and reserved for disabled drivers. There are plenty of footpaths for those who'd like to walk from Hebden Bridge or there's an hourly bus service to Old Town Mill Lane (opposite Wainsgate Lane) where parking is also available. More information at about the venue and future events can be found at www.wainsgate.co.uk.