Friday, 24 May 2013
Calder Holmes Action Day report
A day of action organised by Calderdale Council's Safer Cleaner Greener Area Manager Mick Harrop was held last Thursday at Calder Holmes Park, Hebden Bridge.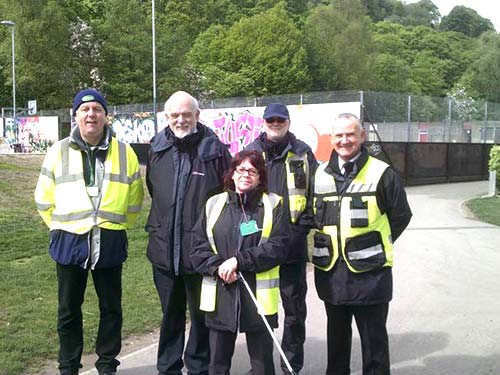 Officers from a variety of Council departments supported by Hebden Royd Town Council, came together for the day to provide those visiting the park with information about litter and dog control orders (particularly dog fouling), and the benefits of a clean park.
The aim on this occasion was education, and dog bags and leaflets were distributed and a warning that fixed penalty notices will be given out in future.
The vast majority of the people spoken to were very positive about the message being given out and fully supportive of any future action.