Friday, 31 May 2013
Arvon Foundation seeks permission for large scale tree felling in the Colden Valley
The Arvon Foundation at Lumb Bank, former residence of Ted Hughes the Poet Laureate who had a special reverence for nature, trees and the Calder Valley, is seeking permission to cut down some 40 trees – many large and old – around the centre, in a move that as yet remains little publicised.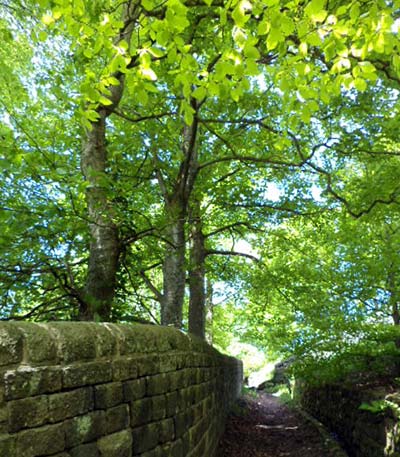 'Ted Hughes would be revolving in his grave' says Calderdale Friends of the Earth, who have asked Arvon to withdrawn the application on the grounds that the report justifying the request in fact provides no evidence that the trees are causing the damage claimed, and that this scale of cutting would cause longterm damage to an outstanding landscape.
'We're very surprised that Arvon should have made such an ill-advised move' says Anthony Rae, coordinator of the local FOE group, 'and have suggested a meeting where they could explain why they think this drastic action could be justified, but so far they haven't responded'. 'With one present and one past Poet Laureates as patrons – as well as two Nobel Prize winners, one literary Lord (Melvyn Bragg) and one Knight (Salman Rushdie) – you would have though they would be a little more respectful of the connection between poetry and place, but apparently not'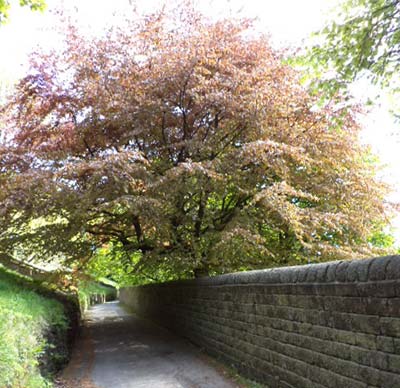 You can read the application online here, together a growing number of objections. Friends of the Earth are urging people to add their objection online now.
Arvon patrons include Simon Armitage, Lord (Melvyn) Bragg, Alan Brownjohn, Lady Caroline Chichester-Clark, Dr David Cohen CBE, Carol Ann Duffy CBE, Jerry Hall, Seamus Heaney, Carol Hughes, Baroness James of Holland Park OBE, Professor Sir Andrew Motion, David Pease MBE, Salman Rushdie FRSL, Wole Soyinka FRSL and Pete Townshend
At one point yesterday, it seemed that the matter had been resolved when Arvon withdrew the planning application.
However, in a letter to Friends of the Earth, Arvon have said, "Given the short timescale until the end of consultation, we have therefore decided that it is best to withdraw our application for the moment and reassess the evidence. However, if this evidence still suggests that removal of trees is the correct option, we do intend to resubmit the application as soon as possible.
The HebWeb understands that Calderdale Friends of the Earth will be following any fresh application very closely.