Friday, 14 June 2013
The Audience live from Gielgud Theatre, London
Review by Paul Clarke
It is something of an odd experience watching live theatre in a cinema hundreds of miles from the action but thanks to the investment in our cinema this first ever showing of a West End hit worked perfectly in front of a packed house.
The National Theatre came up the brilliant idea of selling live feeds of their sell out shows to cinemas across the globe, and for most of us this would have been our only chance to see Dame Helen Mirren reprise her Oscar winning role as the Queen in The Audience.
The action at the Gielgud Theatre focuses on the traditional weekly Tuesday – or latterly – Wednesday private audiences between the Monarch and the serving Prime Minister. The convention is that neither the Queen or anyone of her 12 Prime Ministers have ever divulged what is said in their 20 minute soirées.
So although Peter Morgan has spoken to people who might know what happened his witty script, full of humanity on both sides, has to imagine what might be said in these quasi-counselling sessions,
It helps when you have an actress bang at the very top of her game and Dame Helen's monarch is not some cheesy caricature, but a mesmerising Olivier winning tour de force. With a subtle move of head, a beautifully timed aside or a costume change she takes us from the gauche young Elizabeth quizzing Churchill to the elder stateswoman nodding off as 'Callmedave' Cameron bangs on about Europe.
Thankfully there is no Tony Blair or Ted Heath, but it is easy to see why the much underrated Richard McCabe also scooped an Olivier as four time election winner, Yorkshireman Harold Wilson. It is stretching it to portray this former Oxford Don as not knowing how to behave in front of the Queen, but McCabe perfectly captures their later warm personal relationship, and Wilson succumbing to dementia at the height of his considerable powers.
Paul Ritter plays John Major for laughs as a humble man who is left wondering quite how he got to sit with the Queen. Drop the Dead Donkey's Haydn Gwynne gamely has a go at making Thatcher human, despite the former grocer's daughter acting more regally than the woman who actually wears the crowd.
This is a wonderful piece of popular theatre, but none of that would have mattered if the cinema couldn't supply a pin sharp picture and crystal clear sound. This production certainly put the new system through its paces and the fact that that all worked is one in the eye for those short sighted local politicians who said the Town Council shouldn't invest in our cinema.
The demand is there, as is the technology, so we should celebrate the cinema management's boldness in giving this a go and the staff for making the whole thing run so smoothly. This is another massive step forward in securing our cinema's future as well as an opportunity to watch the greats, and still walk home afterwards.
Coming soon: MacBeth from Manchester International Festival

Sunday, 2 June 2013
The Audience live from Gielgud Theatre, London
Thursday 13th June at 7:00pm (doors 6:15pm, 12A)
National Theatre Live is the National Theatre's groundbreaking project to broadcast the best of British theatre live from the London stage to cinemas across the UK and around the world. The Picture House is very proud to present our first of their live satellite broadcasts with the highly-anticipated West End production of The Audience.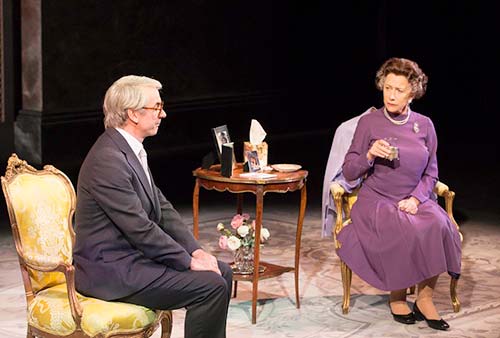 Directed by Academy Award-nominated director Stephen Daldry (Billy Elliot, The Hours), The Audience reunites writer Peter Morgan and Academy Award-winning actress Helen Mirren following their collaboration on the critically-acclaimed movie sensation The Queen.
For sixty years Elizabeth II has met each of her twelve Prime Ministers in a weekly audience at Buckingham Palace – a meeting like no other in British public life – it is private. Both parties have an unspoken agreement never to repeat what is said.

The Audience breaks this contract of silence, and imagines a series of pivotal meetings between the Downing Street incumbents and their Queen. From Churchill to Cameron, each Prime Minister has used these private conversations as a sounding board and a confessional; sometimes intimate, sometimes explosive.
Tickets priced £15 (£14) available in advance via We Got Tickets  (booking fees apply) and from the Picture House during opening hours (no booking fees, cash only & no telephone bookings). All seating is unreserved.