The People's Assembly Against Austerity meeting in Calderdale
Monday, 7 October 2013
The People's Assembly Against Austerity is a national campaign to oppose spending cuts and give people a voice that isn't just a political party. It was launched on the 22nd June 2013 at a meeting of 4000 people in London and has since set up over 50 groups across Britain. It it a broad campaign of political parties, Trade Unions and community groups, uniting the opposition to austerity.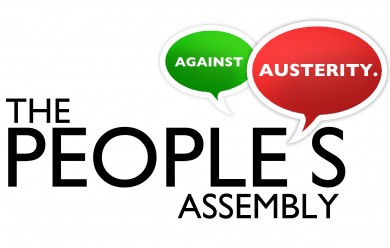 Our local group is the West and North Yorkshire People's Assembly which has begun to branch out to try and get meetings across West Yorkshire and not just in Leeds. Since June there has been meetings in Leeds, including a rally with Owen Jones speaking that attracted 300 people, and a demonstration of over 50,000 people at the Tory party conference.
We've had one meeting so far in Hebden Bridge and two more are coming up, one on Tuesday 8th October and one on Wednesday 23rd October. The is also a day of national civil disobedience coming up on 5th November and a democratic recall national People's Assembly in 2014.
If you're interested in a broad campaign against Austerity with a wide variety of people and groups involved the next meetings (8th and 23rd) will be at the Trades Club at 7pm.
http://thepeoplesassembly.org.uk/
http://wnypeoplesassembly.org.uk/
Facebook: Facebook
Email the local group
Thanks to D.ONeill for this update
See below: report of West/North Yorkshire People's Assembly Against Austerity in Leeds on 22 July.
Thursday, 11 July 2013
Left Unity / People's Assembly movement comes to Hebden Bridge
A meeting of a group of leftwing activists has taken place in Hebden Bridge aiming to set up organisations to oppose the current Coalition Government and its austerity policies, and also to present an effective alternative to the capitulation of the Labour party to these policies. There are about 20 people in the Upper Valley area involved so far. Most were at this joint meeting of the People's Assembly Against Austerity and Left Unity.
The meeting opened with all individuals present introducing themselves and stating why they were motivated to attend this meeting.
It was then felt necessary to define the two movements and to clarify the differences between them, which amount to the following: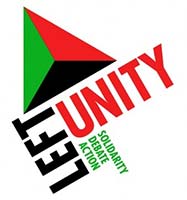 Left Unity aims to unite the Left to provide an alternative to the Labour party, to meet the political need created by the Labour party's continuing shift to the right.
This shift has been apparent by, for instance, the declaration by the leaders of the parliamentary Labour party, specifically Ed Balls and Ed Miliband, that a Labour government would effectively continue the Coalition government's austerity policies.
They have made clear that they will continue the attacks on welfare, for instance, and such statements by Labour give spurious credence to the Tories' demonisation of people in receipt of welfare as 'scroungers', when the vast majority of welfare dependents are not, and many hundreds of thousands of decent people are suffering, or will suffer, as a result.
It is felt that there is not a clear left-wing alternative to the right-wing consensus that, while claiming 'we are all in this together', completely belies this by slashing public services, reducing welfare and deepening poverty, while reducing taxation on the rich.
Left Unity aims to address the whole range of political policies, the NHS, education, defence, welfare etc with left, socialist policies. Inspiration is taken from the historical occasions when Labour demonstrated the commitment, courage and principle to, for instance, set up the NHS 65 years ago in the face of a war-ruined economy and vicious opposition from the Tories.
The need for a separate party of the Left was agreed by around half of those attending the Hebden Bridge meeting; they will form the core of Left Unity locally.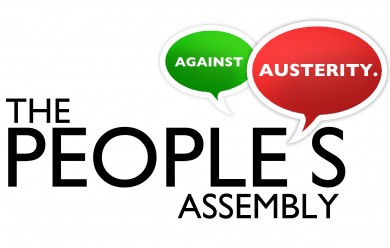 Everyone else, while not opposing the formation of a new party, felt that the priority for them was to build a very broad-based movement, the People's Assembly Against Austerity, that has, as its main objective, a fight back against austerity policies. The support for this comes from many organisations, including trade unions, the Greens and political groups. There was broad agreement that People's Assemblies would be more realistic at a regional level - locally, that would be Calderdale or West Yorkshire, rather than Hebden Bridge - or Upper Valley-based.
For the immediate future, it was agreed that a meeting should be organised in Leeds to start implementing a West Yorkshire People's Assembly.
It was also agreed to form a Left Unity group in Hebden Bridge. This group is sending a delegate to the next national Left Unity meeting at the end of July.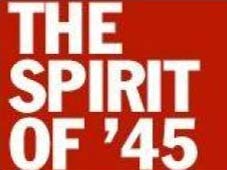 The meeting discussed the need to look to engage a wider (and younger) audience using vehicles such as a Festival. Other Left Unity meetings have shown the Ken Loach film, The Spirit of '45, and used it as a starting point for discussion. It is possible there will be a further local public showing of this film, which attracted a strong audience turn-out when it was shown at the Hebden Bridge Picture House a few weeks ago.
Another suggestion was to invite speakers to speak to different issues with debate to follow. Public meetings will be organised, to discuss standing up for welfare, education and rejecting Gove's damaging so-called 'reforms', the environment and, in fact all areas of policy, over time.
Possible specific actions for people to participate in – to be discussed at the next meeting - included a demonstration at the Tory Party Conference on 29th September, in Manchester; a Save our Services Campaign; supporting the Bedroom Tax campaign; supporting local NHS campaigns, and the 5th November day of civil disobedience – an alternative to a central demo might be a more local action for this.
There will be another meeting of Left Unity / the People's Assembly in Hebden Bridge within the next few weeks. Notices will be posted when the venue for this has been confirmed.
See What's on for future events
Wednesday, 31 July 2013
West/North Yorkshire People's Assembly Against Austerity
Inaugural Meeting in Leeds
A delegation from Hebden Bridge and Sowerby Bridge attended a meeting of the West and North Yorkshire People's Assembly in Leeds on 22nd July. The meeting was attended by around twenty people from Leeds, Huddersfield, Keighley, the Calder Valley and Skipton.
The main aims of the People's Assembly have been noted briefly in a previous report on the HebWeb. (See above)
This initial meeting was to plan the growth and development of the group, and it was agreed that the first step would be to contact other local groups who are, or who are likely to be, in agreement with, or sympathetic to, the broad aims of the People's Assembly. This will include trade union branches and other labour movement organisations. Labour party members will be welcome, along with members and supporters of other political groups and parties, such as the Greens, and also including church, voluntary and community groups and anyone who opposes the government's austerity measures.
Crucially, the coalition's programme unfairly targets the poor and vulnerable while reducing taxation of the rich. It is becoming clear that these policies are having a negligible impact on the country's financial crisis. In fact, it is deepened by giving the very wealthy top tax payers tax cuts, and by the continuing payment of obscene bonuses to bankers and others. We can add to that the vast scale of tax avoidance and fraud by the big corporations, who are spiriting huge amounts of wealth out of the country. Big profits from privatised utilities, such as water supply, are also being sent abroad, with little or no tax being paid. In short, the government is allowing gigantic amounts of the country's wealth to be drained away.
A major focus of the anti-austerity movement is against the cuts such as the 'bedroom tax' and the attacks on the NHS. It should be noted that there is a huge campaign targeting the NHS at present. The problems faced by the NHS, while significant, are necessarily entirely the fault of governments, and it suits the government's agenda very well for the health service's problems to be targeted in the media, to undermine public support for this much-loved institution and to ease the way to widespread privatisation of the service. Major looming threats include Richard Branson's Virgin companies and the American corporation United Healthcare.
This is emphatically not a Labour party sponsored movement. It is clear that the parliamentary Labour party 'leadership' is providing no leadership at all in fighting the ConDems' policies, and in fact, in many respects, has threatened in the House of Commons to continue such policies were the Labour party to win the next general election.
The People's Assembly Against Austerity is an independent national organisation, albeit with considerable support from some of the biggest trade unions. Local groups are being set up all over the country to build resistance to the government's austerity programme. The People's Assembly aims to force the government to abandon their austerity measures, and if they won't do that, to force them out of office and replace them with a government that will.
People's Assembly is organising a big rally at the Conservative Party conference in Manchester on 29th September.  The central aim is to defend the NHS and it is hoped that there will be a huge turnout to make it clear to the Tories and their LibDem allies that their policies are totally unacceptable and are rejected.  This demonstration will be followed by a public meeting in Leeds, to rally Yorkshire's support, on the following weekend (5th October). Following that, plans are being formulated for a big civil disobedience demonstration on 5th November.
The regional group of the People's Assembly will reconvene in Leeds on 5th August to plan a public meeting in Leeds on 3rd September at which the writer and journalist, Owen Jones, will be a keynote speaker.  Venues will be posted shortly.
The People's Assembly in Yorkshire now has a website as well as a Facebook page. If you are interested in obtaining further information please refer to these sites.