Friday, 19 July 2013
Hebden Bridge Comedy Club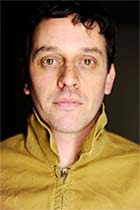 The next Hebden Bridge Comedy Club takes place on Sunday 11th August when Alex Boardman demonstrates the free flowing style and natural wit that have earned him plaudits such as "A great comic" from none other than Sarah Millican.
Alex's unique style of 'flattery and abuse' is done wiut even a hint of malice and a big style of fun.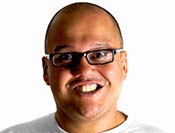 Jonathan Mayor takes over from resident MC Martin Mor who will be wowing the crowds at the Edinburgh Fringe. Jonathan Mayor sets the stage alight with his razor sharp audience banter and stunning charisma.
A flamboyant and charismatic performer, when Jonathan arrives, its Showtime, engaging the audience both on and off-stage. He is one of the few acts who will not only perform when the stage lights are on, but also wander among the crowd, chatting and charming - truly "hosting" the night.
Opening the show is Mickey Sharma who is, we think we can safely assume, the only beat boxing Brummie comedian in existence and deadpan Yorkshireman Dan Bland takes the middle spot.
The Hebden Bridge Comedy Club takes place at The Old Gate Bar and Restaurant on the second Sunday of every month. The show starts at 8pm and advance tickets are £8 each either from the venue or online on their website. Further info - 07874 152338