Sunday, 21 July 2013
Readings and selections from The Chelsea Belladonna
Square Peg Productions introduce Elizabeth Blackwell: their 7th ʻUnsung Heroine', 18th-century botanical illustrator and compiler of A Curious Herbal.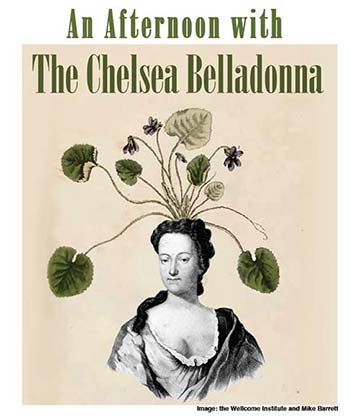 Following on from the success of their 2012 Scottish production tour, Square Peg are bringing a local audience an afternoon of
play selections read by Scottish actors Kenny Blyth and Pauline Lockhart
botanical painting and plant study experience
insights into the fascinating life of Elizabeth Blackwell
a talk by Anna Carlisle about the Blackwell phenomenon
film footage from the 2012 production
and tea and scones!
Sunday 11 August: there are two sessions to choose from: 12 noon or 4 pm.
All at the utterly lovely Land Farm, setting for our memorable production of 2007 and 2008: Secretly Pleased.
See the flyer for all details and information
More info on the Square Peg Productions website, Facebook page, 01422 844901 or email.