Wednesday, 7 August 2013
Problem Puddle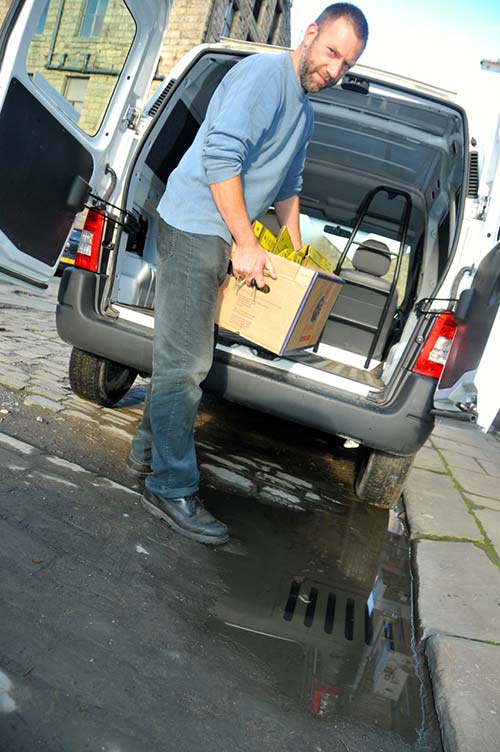 Picture shows Ben of Valley Organics Workers' Coop negotiating a waterlogged drain in Central Street at the back of Valley Organics shop.
In recent heavy rain, rising water stopped just short of the doorway to the shop. A few more inches and it would have flooded in, causing thousands of pounds' worth of damage.
Neither Calderdale Council nor Yorkshire Water will accept responsibility for clearing the blocked drains which significantly increase the risk of flooding.