Monday, 26 August 2013
The King's Troupe from Hebden Bridge perform Richard III in Stratford on Avon
A gloriously sunny weekend saw The King's Troupe perform Richard III at The Dell in Stratford Upon Avon as part of the RSC's Open Air Theatre program.
The performance involved battles, beheadings, ghosts, murders, cursings and dream sequences alongside live music, clog dancing and stilt walking in a fast paced production (stilts courtesy The Handmade Parade).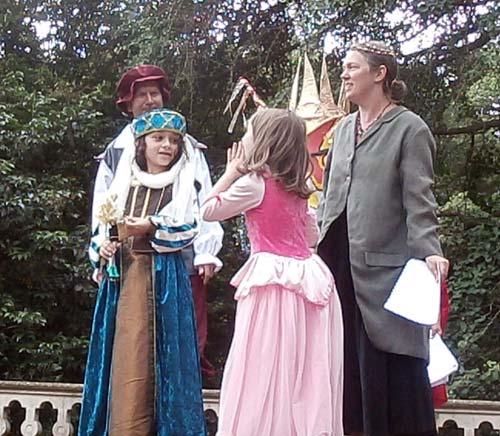 This is the second year running that the Hebden Bridge based theatre company have been invited to perform at The Dell: The King's Troupe is an inter-generational group specialising in performing Shakespeare, the youngest member is 6.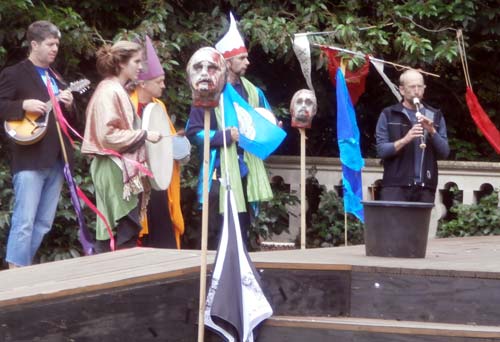 This autumn, The King's Troupe will embark on their preliminary research and work for next year's performance of Troilus and Cressida. To find out more or contact them visit their Facebook page