Wednesday, 11 September 2013
Timothy West and Prunella Scales in town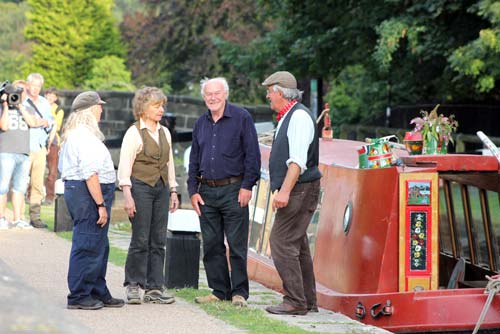 Legendary Thespians Timothy West and Prunella Scales were in town filming a new Channel 4 series looking at the history of Britain's canals.
The couple have had their own canal boat for many years taking their children including actor Sam West on cruises from Stratford upon Avon when they were performing in the Bard's works.
There was an even a big black horse on set as the couple talked about how horsepower was the four legged engine of the expansion of the canal network.