Tuesday, 17 September 2013
2013 Ted Hughes Festival programme launched
Tickets for the 2013 Ted Hughes Festival, which will run between Wednesday 23rd to Sunday 27th October are now on sale at www.wegottickets.com and The Hebden Bridge Visitor and Canal Centre. Building on the sell out performance of poet Kathleen Jamie at Hebden Bridge Library last year, The Elmet Trust, have secured the popular poet Paul Farley to headline the festival this year.
"Forward Poetry Prize judge, Paul Farley, has become increasingly popular in recent years and we feel very privileged to have secured him" said a spokesman for The Elmet Trust. "Farley, as a poetry judge, broadcaster and frequent contributor to BBC cultural programmes is high demand but he is an obvious choice for our festival as a northern poet who has interesting things to say about place and landscape".
Paul is performing on Friday 25th October at 7pm in Hebden Bridge Library and will be followed by a Poetry Slam in The White Lion pub hosted by the writer and performer, Rosie Garland. Rosie encourages Calderdale to "Lock up your daughters, sharpen your stakes (and pencils) and join her as she welcomes all poets, rappers and wondrous wordsmiths to the spookiest Poetry Slam ever".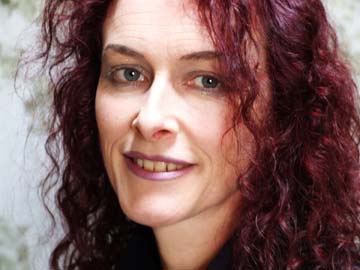 On Saturday 26th October the festival will move to Mytholmroyd, birthplace of Ted Hughes, where there will be a poetry café. Continuing the northern theme there will be a reading during the day by Mytholmroyd poet, Adelle Stripe supported by Jenn Ashworth and 2013 Forward prize nominated South Yorkshire poet Steve Ely.
Ian McMillan says "In Steve Ely the North has found its voice in work that echoes Ted Hughes, Basil Bunting, Geoffrey Hill, the bloke in the corner shop, the Yorkshire breeze…"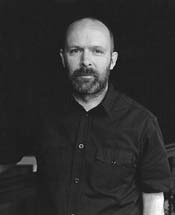 Alongside the scrummy cakes and sandwiches in the poetry café , can found artist Kenny Hunter who will talk about his new canal side sculpture in Mytholmroyd inspired by Ted Hughes' poem, 'Hawk Roosting'. There will be a walk to visit the sculpture and a talk by Nikolai Duffy of Manchester Metropolitan University about 'The place of Poetry Today'.

Later in the afternoon, Poetry at The Bookcase visits Mytholmroyd where poets Sarah Corbett and Melissa Lee-Houghton will read from their collections. The Bookcase bookshop will support the whole day and a 'pop up' bookshop will be a feature of the café where you will be able to get your books signed by the artists.
If you want to learn more about Ted Hughes' poetry there are two workshops and a public lecture attached to the festival, and run in conjunction with Huddersfield University, on Wednesday 23rd October. These will be headed by Hughes' expert, Keith Sagar and Bradford University lecturer, Ed Reiss, who has a special interest in the poetry of Ted Hughes
On Sunday 27th October there will be two Ted Hughes themed walks which will culminate with a visit and tour of the Arvon Writing Centre in Lumb Bank, Heptonstall which was once owned by Ted Hughes. Places for the walks are limited and you are advised to buy your tickets early as the walks are always popular.
For more information on the festival and to download a festival brochure go to www.theelmettrust.co.uk or pick up a festival programme at The Visitor & Canal Centre, Hebden Bridge where tickets can be purchased as well as www.wegottickets.com