Friday, 18 October 2013
Come Dine with us - benefit for the David Wright Gallery
This unique and unusual fundraising event is being organized to raise much needed cash for a very worthy cause, the newly named David Wright Gallery based at Linden Mill. David sadly passed away in May, and was responsible for setting up and funding the many spectacular free exhibitions such as Mattise, Piccasso, George Grosz, Goya etc.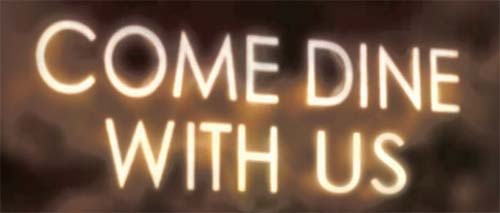 The organisers want to ensure that the legacy of major art exhibitions continues to thrive in Hebden Bridge and require money to guarantee this.
After extensive advertising for contestants within the Hebden Bridge area, September the 12th saw the airing of part of the new episode of Channel 4's Come Dine With Me. Set in West Yorkshire, 4 contestants battled it out to win a prize of £1,000.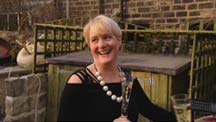 Hebden Bridge's own Janet Lymer made sure she showcased the best that the town has to offer, by dressing in clothes from many of the local shops and buying all the ingredients locally so supporting over 15 shops.
All these shops are now supporting this worthy fundraising event. She is now determined to raise monies to support the excellent work done in Artsmill. Money will also be raised to help run next year's Heptonstall Festival, which is also provided free to the community.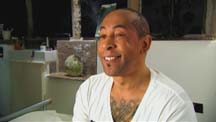 Jan will be organising a series of 'Come Dine With Us' shows at Artsmill on Linden Road. There will be a 2 course supper provided, which includes some of the dishes that were served on her night. This will be topped off with a replay of the programme along with running commentary from the other contestants who will be present, as well as the highs and lows of taking part in the competition.
This promises to be a humorous insight into the filming of the programme, as well as a chance for you to try the food, talk to and mark the contestants for yourself!!
Tickets (£10.00) are available from various shops in Hebden Bridge or direct from Jan on 07772 168812 or 01422 847979.

Show runs End of October till Mid November at the Artsmill on Linden Road. (HX7 7DN)

And as to who won? Come and find out for yourself!
Dates
Sat 26th 7pm
Sun 27th 6pm (suitable for family tickets)
Thursday 31st 7pm
Fri 8th November 7pm
Sat 9th November 7pm
Sun 10th November 6pm (suitable for family tickets)
Thursday 14th November 7pm