Wednesday, 6 November 2013
Festival brings folk into the age of Twitter
Folk fans at this weekend's Trades Roots Festival will be joining a live Twitter feed thanks to a group of local fledgling journalists.

A team of young hacks from exPRESSion supported by Calderdale Youthhub will be instant blogging and streaming Tweets on a big screen at the Holme Street venue so fans can see their comments instantly.
Festival organiser Liz Kirby said: "Folk has really thrown off its old fashioned Arran jumper and beards reputation in recent years so this high tech collaboration with exPRESSION fits in perfectly with a bill featuring some of the best acts around.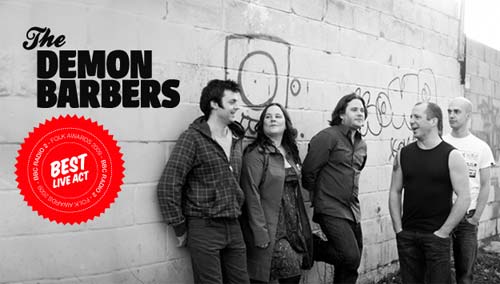 "We have been amazed at the enthusiasm and technical expertise of the exPRESSion team so we were only too pleased to offer them a chance to try out some new ideas over the weekend."
The festival bill features Hebden Bridge based folk legend Steve Tilston and his new trio, Bradford's Wilful Missing who been featured on hit BBC1 show Waterloo Road and Friday's headliners the Demon Barbers won best live act in the BBC Radio 2 Folk awards.
Jez Lowe and his Bad Pennies make the long trip from the North East to top Saturday's bill and singer/songwriter Kathryn Williams closes the weekend on Sunday plugging her critically acclaimed new album Crown Electric.
All these artists are enthusiastic Tweeters but the exPRESSion team wants bands and fans to join to tweet away before, during and after each session..
Karys of exPRESSion says "It's a jam packed weekend full of folk music so we will be there reviewing, tweeting and being friendly. You can follow the goings-on @hebdentradesroots @expressioncald or under #hebdentradesroots."

Hebden Bridge Trades Roots Folk Festival runs from 8-10th November at The Trades Club in Hebden Bridge. Tickets can be bought on the door and the full programme is at www.tradesclub.com.
Reminder: To win a pair of tickets of your choice all you have to do is email us the title of Kathryn Williams' new album and the gig you want to go to by 12 noon on Thursday.
Winners wil notified by email and to find out more about the full festival bill go to www.tradesclub.co.uk.