Bill Rofe's latest exhibition
Monday, 9 December 2013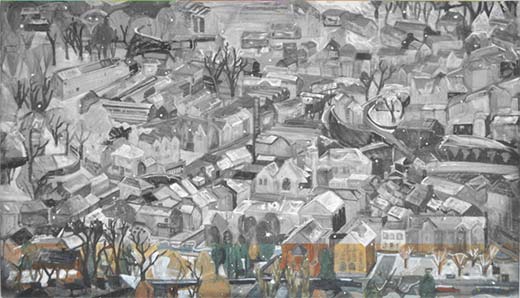 Bill Rofe's latest exhibition, starting this Friday.
The exhibition is called 'Pennine Industrial landscapes and and local plants'.
Bill lives and works in Hebden Bridge. He paints outdoors, catching town views from nearby woods and fields.

Everyone's invited to the opening on Friday 13 December 2014, 5-9pm at Northlight Arts Studio.
The exhibition then moves to Hebden Bridge Town Hall from Monday 16 - Tuesday 24 December.
It is free and will be open Monday to Friday, 10am-4pm.