Thursday, 22 May 2014
New trustee sought to help with Town Hall restoration project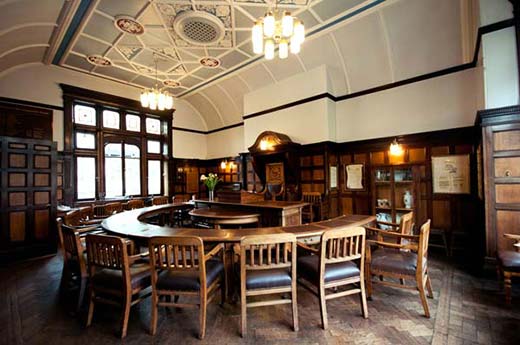 Hebden Bridge Community Association (HBCA), the charity that manages The Town Hall, is seeking a new trustee to help manage its restoration project.
HBCA Chair, Rachel Rickards, says: "We're looking for someone who can help us with this ambitious project to restore and refurbish the impressive Victorian Council Offices which form part of the Town Hall building."
"They will have an interest in the town's heritage and the restoration of old buildings, as well as the ability to work with architects and quantity surveyors. Experience in fundraising and community heritage projects would also be useful."
The new trustee will be co-opted to the HBCA board and will work alongside Bob Deacon, the HBCA trustee who is leading the work, with a bid to the Heritage Lottery Fund due to be submitted in September 2014. All trustee roles are unpaid.
If the Heritage Lottery Fund bid, supported by a community fundraising campaign, is successful, funds will be available for a short planning phase in 2015 followed by the full restoration in 2016.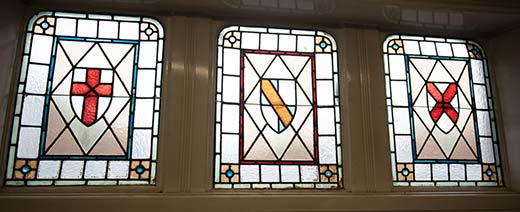 Two community heritage programmes will take place alongside the restoration. One will involve children and others in learning the art of stained glass and mosaics. The other will work with the History Society, Hebden Royd Town Council and residents in retelling the legacy of the earlier Councils and their role in the development of the town. A town heritage trail linking the Council Offices to other town landmarks such as the town's producer and consumer cooperatives is also planned.
People are invited to email their CV and a short statement outlining their interest in the role by Friday 13 June. Send to Rachel Rickards, Chair of HBCA at rachel.rickards@gmail.com. For an informal chat about the role please phone Bob Deacon on 07540 952433.
In 2010 the Hebden Bridge Community Association (HBCA) was formed. Through an innovative Asset Transfer Scheme, HBCA acquired The Town Hall from Calderdale Council.
HBCA went on to raise £3.7m for a major development on the site and additions to The Town Hall built in the 1960s were knocked down to create a space for major new modern extension to sit alongside and complement the original building. In 2012, a large new contemporary community and business building was opened offering a range of spaces for community, enterprise and recreational use.
HBCA, with its board of volunteer trustees, is responsible for the ongoing management and financial sustainability of The Town Hall.