Floods: Calderdale Council Home Flood Safety Project
Monday, 23 June 2014
Calderdale Council would like to offer no-obligation home flood safety checks to residential property owners that live in high risk flood areas in the Upper Calder Valley area.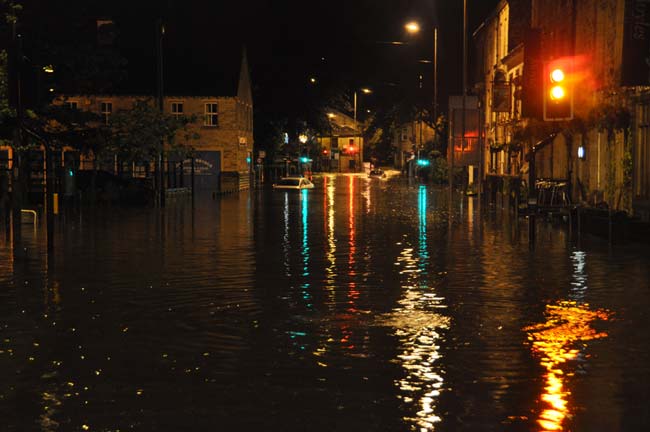 Whilst the Council is working with organisations such as the Environment Agency and the National Flood Forum to reduce and help manage flood risk, extreme weather events such as prolonged heavy rainfall could become more common, possibly increasing the frequency and intensity of future floods.
The Home Flood Safety Project is part of an overall programme of works to reduce the risks and effects of flooding in the local river valleys and higher risk areas.
Through the Household Flood Safety Scheme the Council is offering:
A free no obligation survey of your home
A free survey report with suggested flood safety work to reduce the risk of flood damage
Up to £500 plus interest free loan funding for the suggested flood safety work
A free emergency flood pack and flood information pack
All you need to do to arrange your no obligation survey is telephone Martin Kearns on 01422 392479 or email
If you rent your home from a private landlord, please ask your landlord to get in touch to arrange a survey.
An appointment will be made to carry out a survey at a convenient time. We will look at the construction of your home and possible work that could help minimise the amount of flood water that gets in. To qualify for the funding towards the work, we will need you to complete a short questionnaire for project evaluation purposes. We also recommend that you prepare a household flood plan and a community plan with your neighbours.
After we've completed the survey and received the short questionnaire back from you, we will then issue the survey report and provide further information about any suggested flood safety works identified and funding, should you decide to have work carried out.
Please note that the funding for the work is limited and will be allocated to those in greatest need.
For more information and advice on flooding please see the Calderdale website.