Hebden Bridge terraced houses - scheme to insulate attic room ceilings
Wednesday, 23 July 2014
Many Hebden Bridge residents who live in terraced houses have long felt aggrieved at our ineligibility for green grants available to the most others in the country. The issue has been raised several times on the HebWeb - see below.
There is a now solution for some residents of Hebden Bridge terraced houses, and many people have already benefited from this scheme to insulate attic room ceilings. Eligibility is not based on benefits or income.
Depending upon the initial assessment, the cost is often as little as £1 and normal suspicions about such offers are alleviated on learning that, in Hebden Bridge, the first contact is to the Alternative Technology Centre.
The Room in Roof (RIR) scheme is designed specifically for the type of housing we have in this area, where many of the terrace properties have bedrooms in the attics. The scheme will insulate between the rafters in 'rooms in roofs'. It is the first time that funding has been available for this measure in this type of house. It uses funding from CSCO (Carbon Saving Community Obligation).
Who is eligible? Properties must be within one of the two areas marked on the maps (see below) to be eligible for the funding. All properties must have a room in the roof. The scheme is targeted at communities, not at people on benefits, so your personal circumstances do not matter.
What is the process? In order to determine whether your property can be insulated for free a Green Deal Assessment (GDA) report has to be done first. (This is an EPC but with an extra Occupancy Assessment.) This will not cost you anything.
During this assessment, someone will visit the property and take detailed measurements in the attic to work out how much it will cost to install and whether the funding will cover it.
Generally the work will involve battening and putting an insulated board on to the sloping walls and flat ceilings, plaster boarding and skimming. The final thickness will be between 75m and 150mm. The offer does not include redecoration.
How will it be worked out whether I can have this work done for free? The Green Deal Assessment calculates how much carbon would be saved by installation of the insulation and the value of this based on current price of carbon. This is weighed against the cost of the insulation, to work out whether the measures can be installed for free. Generally, the more energy a household uses at the moment (and the less efficient it is), the more carbon they will save by having the work done. The cost of the insulation will depend on how much insulation is used, whether any electrical or plumbing work has to be carried out (moving sockets, radiators and the like).
Is insulation between rafters the only work that can be carried out under this scheme? It is possible to treat non-traditional, solid and Hard To Treat Cavity walled properties; there are different funding streams and incentives available.  For solid and non traditional properties there is a great incentive at the moment which includes up to £6000 cash back, so even if you pay through Green Deal you will only be paying a proportion of the total cost.
What if it can't be done for free? If it cannot be done for free, you will be offered the possibility of Green Deal Finance, (but of course you can choose not to). This is a finance scheme where the shortfall in funding can be repaid through the savings which you would make. This option should not cost you any additional money to what you are currently paying. Green Deal is the government scheme that helps you make energy-saving improvements to your home  More information can be found here. Of course you could always contribute any shortfall yourself if you wish to feel the full benefit straight away.
This work is being carried out by Greendale – the sustainability arm of Southdale Homes of Halifax.
To find out if you are eligible, or for more information, please phone the Alternative Technology Centre on 01422 842121 or email the Alternative Technology Centre.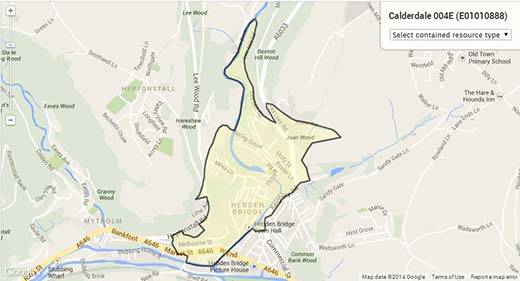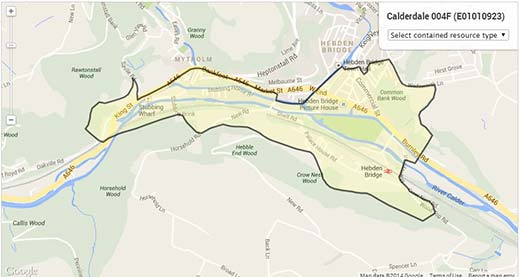 In March 2009, The HebWeb contacted Calderdale Council to ask what plans there were to help green those in Hebden Bridge and surrounding villages who live in mainly terraced houses which have attics as bedrooms (rather than lofts) and which often don't have cavity walls.
Calderdale Council replied it was aware that almost 50% of privately owned homes in the district are stone terraces with little or no cavity and many have attic bedrooms.
Previously
HebWeb News: Fair deal demand to insulate stone-built homes (Oct 2011)
HebWeb Forum: House insulation (June 2010)
HebWeb News: Free insulation available for some households (Oct 2011)