Last chance to vote for the Trades Club
Wednesday, 29 October 2014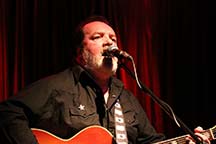 Last chance to vote for the Trades Club – The Trades Club are appealing for local people to vote for them as this year's NME Small Venue of the Year award race comes to a close. The club have been told they are running neck and neck with the leading club and every vote will count. "People have been stopping me in the street to tell me they have voted, and Pete Wylie urged his fans to back us at his recent gig as he loved playing here," says Trades Club promoter Mal Campbell.
"But we need every Hebweb reader to vote for us to push into first place." All you have to do is go to www.thetradesclub.com and click on the voting link.
Vote for the Trades Club
Wednesday, 8 October 2014
The Trades Club have issued a call to arms to its supporters to vote for them in their quest to become the NME Small Venue of the Year.
The members run club on Holme Street has made the shortlist of the nationwide competition for a record breaking three consecutive years and they are determined to finally win the crown.
Trades club Promotions Manager Mal Campbell told the HebWeb, "No other club of our size has ever pulled off this hat trick so this we are determined to finally win it but we need the help of everyone in Calder Valley plus all their friends to win.
"If every one of the thousands of people who have been to gigs or events voted for we would romp home but we really need people to take a few seconds to log on and vote.
"Last year's winners ran a very effective online campaign to win and we are confident that local people will support us as they have always done."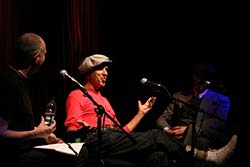 The club's heavy investment in new sound equipment has meant they have been able to draw in big names like Patti Smith, Ian McCullough, Martha Wainwright, Buzzcocks, the Fall and Joy Division's Peter Hook who would normally play much bigger venues than the Trades, which has a 180 capacity.
The club's interior has been spruced up and the feedback from music lovers who travel to gigs from all from all over the county has been very positive.
The club doesn't just put on band as it also hosts debates, comedy nights, community groups and puts on acts during Hebden Bridge Arts Festival.
But for Mal and his team of volunteers winning this award would make all their efforts worthwhile.
"I really feel this could be our year as everything is so much better than it was when we first entered three years ago. The bands love playing here, but I want to win this national award as a thank you to the people who have supported us over the club's rich thirty year history."
To vote, all to have to do is click on www.nme.com/smallvenues/vote