Canal and River Trust highlights Hebden Bridge
Monday, 10 November 2014
The Canal River Trust's latest members' online newsletter focuses on the stretch of the waterway that passes through Hebden Bridge.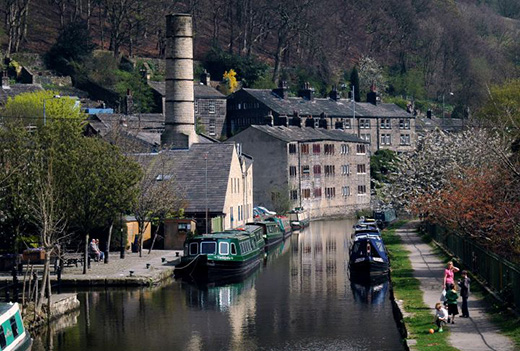 The Trust are responsible for the upkeep of 2000 miles of canals and rivers. They commissioned local writer Paul Clarke to ask people what they love our leg of the network.
"I live a minute from the canal and what was nice about chatting to people on a very rainy day was that it reminded me why I love living here, and how much of it that due to the local waterway," Paul told Hebweb.
"Everyone we spoke had their own particular reason for loving the canal including a man from New Zealand, a beautiful country in its own right, who waxed lyrical about Hebden's beauty.
"It was also nice to back a local business like the canal-side Bicycle Den which cater to passing trade and cyclists. I was working with award winning photographers Joanna and Christoph Shaw who took beautiful portraits of all the interviewees that also managed to capture the essence of the canal."
Click here to read the feature.