Fair For Youth 2015
Thursday, 19 February 2015
Fair For Youth is an annual event held on Calder Holmes Park in Hebden Bridge.
This event is run by young people from Hebden Royd area, and its primary aim is to actively enforce a more positive representation of the local young people by showcasing their hobbies and abilities.
We do this through having a varied range of activities (such as arts and crafts, sports and music, although there are many more which are to be confirmed.) for young people to get involved in, run by local talented youths.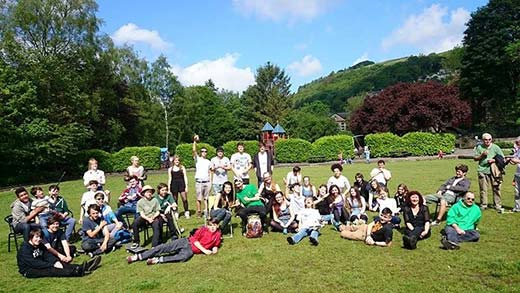 We also have a stage in which young musicians can show off their talents, and a market area for people to sell homemade items such as clothing, artwork, jewellery and confectionary.
Last year we had an amazing turn out, both in volunteers and attendees to the event; with over 50 young people on the park at 7am to help us set up on the day, and approximately 700 people ranging from toddlers to parents. Because of this, we are planning to make the day more enjoyable to all by offering a wider range of entertainment and activities suitable to all, although our primary focus will still remain on peoples aged 12 – 21.
Fair For Youth is now made up of a constituted group of young people who organise the event from start to finish, including filling out application forms, hiring equipment and itinerary for the day. However, because of the small age range of our volunteers, we need your input as to what we should put on so that the event is enjoyable for everyone. You can get involved with Fair For Youth in any way you like - by attending the meetings, or helping to chaperone on the day, and we would like to invite parents, children and young people to come and give their input to how we should run this event.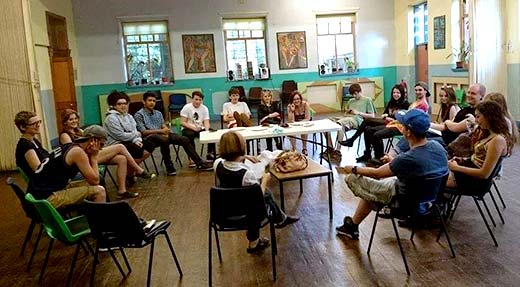 Our meetings are every alternate Wednesday evening, with the next being 4th March at 6:45pm in Holme Street Arts Centre.
Fair For Youth 2015 will be held on Saturday 30th May on Calder Holmes Park between 12:00 – 6:00pm.
If you would like to get involved but are unable to attend our meetings, please feel free to contact us at fairforyouth@gmail.com, or otherwise via our Facebook page 'Fair For Youth'.