Co-hoperative beer to toast co-operative pub's first birthday
Thursday, 26 February 2015
The Fox and Goose Co-operative pub will be celebrating its first birthday next month (March 2015) with a specially-brewed birthday beer.
'Co-hoperative' has been created for the occasion by Mallinsons Brewing Company of Huddersfield - one of the Fox's most popular suppliers. It will be unveiled at the pub in Heptonstall Road, Hebden Bridge, on Friday (February 27) from 7pm, kicking off a month-long programme of celebrations.
All the hops used to create the birthday brew are American and were selected by Assistant Manager Cayn White and the pub regulars. There will be 29 nine-gallon casks, which translates to more than 2,000 pints of Co-hoperative beer on the pumps to celebrate the first anniversary of the Fox and Goose Co-operative pub.
The Fox and Goose was bought by the local community after being threatened with closure due to the landlady's ill-health and reopened as the co-operative on March 22, 2014. A community share offer raised £130,000 from local people, as well as beer and pub fans from across the UK.
The Fox remains the only co-operative pub in West Yorkshire, although there are now 33 across the UK currently listed by the Plunkett Foundation. The Fox and Goose has 262 owners and is run by a management team reporting to an elected board of directors.
Just a few weeks ago it was announced that the pub had been chosen as Halifax and Calderdale CAMRA's pub of the season for Winter 2014-15.
Stuart Daw, one of the co-operative's elected directors, said, "The co-operative works incredibly well. The pub has gone from strength to strength since it was bought by the community. We're particularly proud of the accolade from CAMRA - afforded to us before we've even reached our first birthday.  It recognises all the hard work put in by the team to get the quality of the beers up to CAMRA's exacting standards."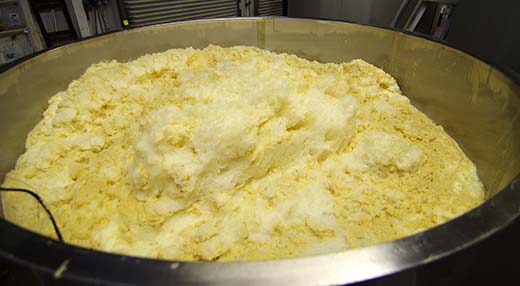 Chris Greaves, Chairman of the Board of Directors, added, "Now we are really looking forward to celebrating our first birthday in time-honoured style and would like to welcome everyone - regulars, the local community and beer lovers - to join us in our celebrations. Following the birthday beer launch on Friday, we will publicise all the different events as soon as the arrangements are fully in place - watch this space!"
For ale aficionados, the brand-new birthday beer is a 3.8% golden blonde described as having "a light malt character, with gentle citrus and berry fruits in the aroma". It has been made from Simcoe and Citra hops, with a "bitter citrusy, slightly resiny taste from Mosaic hops in the boil."
Cayn White said, "Mallinsons' beers have been going down really well, so we invited them to create our celebration brew.  I looked at the most popular beers and what hops they contained, then chatted it through with our regulars, so I was able to suggest the three most popular hops to the team at Mallinsons. Also, I have to taste the ales when they come on – so I must confess, I naturally chose hops I like too!"
Brewery boss Tara Mallinson said, "We have been supplying the pub since it's re-opening and we are very proud that our beer is proving a hit at West Yorkshire's only co-operatively-owned pub. When Cayn asked if we would be interested in brewing a beer to celebrate the co-operative's first birthday, we didn't hesitate. It's great to support a local success story like this."
Mallinsons has been brewing beers in Huddersfield since 2008, originally started by Tara Mallinson and Elaine Yendall. They were more recently joined by Nick Briggs formerly head brewer at Elland Brewery.  The Mallinsons brewery supplies many West Yorkshire pubs as well as delivering their beer to other major Northern towns and cities. Wholesalers supply their beer from London to Edinburgh and beyond.