Photographer Steve Morgan wins award
Monday, 2 March 2015
Hebden Bridge photographer Steve Morgan has won the "Work in the Community" Award in the British Life Photography Awards, announced today. His photo is of Foundrymen in Halifax.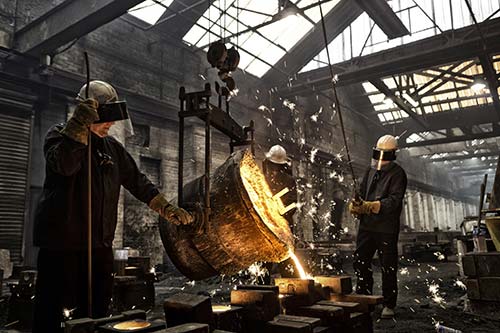 Established in 2014 these awardsaim to recognise the talents of both amateur and professional photographers, while simultaneously reviving a greater awareness of documentary photography.
His closeup image below is highly commended in "Portraiture".
Steve Morgan has worked as a professional photographer for 25 years, including regular work for Greenpeace.
Steve has said, "Having discovered I wanted to be a photographer in my early 20s, I have not attempted to be anything else. This is it. This is what I love - taking pictures." See Steve's website.
For more detailed information about the competition, including how to enter, a full description of categories, terms & conditions, please visit the competition website.
The exhibition of around 100 images, including all winning and commended entries is on show at the Mall Galleries in London from Monday 2nd March until Saturday 7th March. Kirkleatham Museum, Redcar, Yorkshire will host the show from September through to November.