Crossley Mill Nursery opens its doors
for a day of fun
Monday, 6 July 2015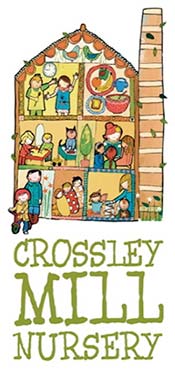 Crossley Mill Nursery is opening its gates to the public on Saturday 11th July for a day of fun.
There will be free children's entertainment, face painting, stalls, refreshments and games for both children and adults to enjoy.
Gates will be opening at 12.30pm, and all families are welcome.
During the open day the nursery will be open and staff present and Crossley Mill is inviting any parents interested in a place at the nursery to come and look round the rooms and outside play area between 12.30 and 2.30pm.
New Road,
Hebden Bridge
HX7 8AD