Thursday, 3 September 2015
Another viewing of Nick Wilding's popular film on Hebden Bridge's 700 years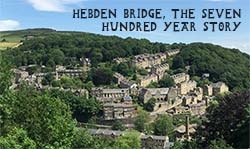 Local film producer, Nick Wilding's popular 'Hebden Bridge - A 700 Year Story' is to receive another showing at the Picture House next Thursday, 10 September. Nick is also adding a new short film on the creation of the Pennine Way Loop. And there will be a Q&A session.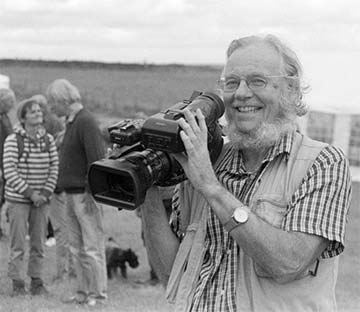 Fifty years ago, in 1965, both the Calder Civic Trust and the Pennine Way footpath came into being. To mark the double 2015 anniversary, on Thursday 10th September the Picture House is giving audiences a second opportunity to see the hugely successful film 'Hebden Bridge - A 700 year Story (and how it was nearly lost)', which was made by the Calder Civic Trust. The evening will also premiere Nick Wilding's new short film '50 Years of the Pennine Way, The Hebden Bridge Loop'.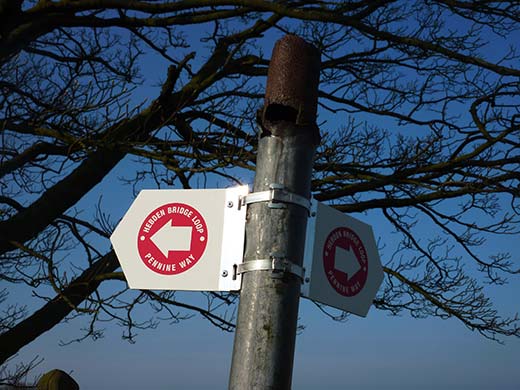 Thanks to the huge popularity of the first screening of 'Hebden Bridge – A 700 Year Story' in May when the cinema was almost full, the film start time was delayed to allow those queuing entry and the Q&A session accordingly had to be cancelled. This time around, the audience will be treated to a post-film Q&A session with the members of the Calder Civic Trust and film maker of both films, Nick Wilding. Tickets for the evening may be bought in advance from www.wegottickets.com or from the cinema Box Office when the Picture House is open.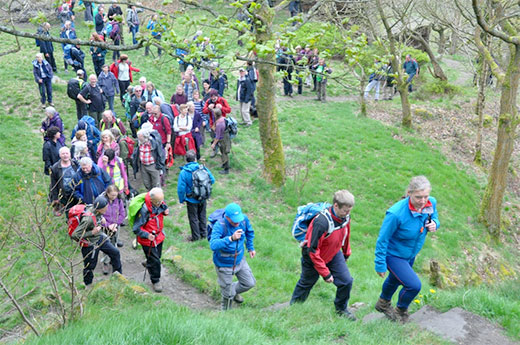 The new short film follows walkers on the day of the launch of the Hebden Bridge Loop earlier this year. One or two people have been reported in the press as saying that when the Pennine Way was launched, Hebden Bridge was avoided because of the slum clearance, but director Nick says this is not likely. The original route purposely avoided all large centres of population, but Nick concedes that the route through Callis has always had its critics.
The main feature starts with coverage of the Tour de France last year, when 340,000 people lined the roads in Calderdale to watch the race, and continues to follow the story of Hebden Bridge from 1314 up to 1965.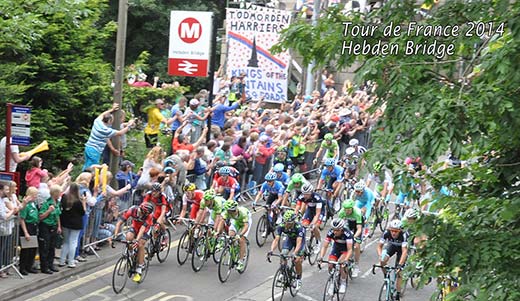 Using the anniversary events in the town, the film traces the town's expansion from hamlet, through its heyday as a manufacturing hub to its decline. It looks at areas of housing that were demolished in the 1960s and the campaign of the Calder Civic Trust to save the town from further slum clearance. The film argues that there is still a need for the Calder Civic Trust today and talks to founder members of the Trust. Audience members can also join the Calder Civic Trust on the day for just £1.
See also
HebWeb News: Pennine Loop Launch April 2015
More from Nick Wilding, on the HebWeb
HebWeb News: The Lois and Lindsay Dilemma and the birth of 'cinemocracy' at HB Arts Festival June 2015
HebWeb News: Hebden Bridge, a 700 year story… and how it was nearly lost. April 2015
HebWeb News: Happy Birthday Stoodley Pike. Dec 2014
HebWeb News: Views from two communities on the outbreak of war in 1914 Oct 2015
HebWeb News: Helen of Four Gates: The HebWeb speaks with Nick Wilding and reveals some of the story of how this classic silent film was tracked down to once again enthrall audiences at the Hebden Bridge Picture House. Jan 2011
HebWeb News: Fred Dibnah: The Hebden Bridge Connection Sept 2009