Kid's Charity Art Exhibition
Friday, 9 October 2015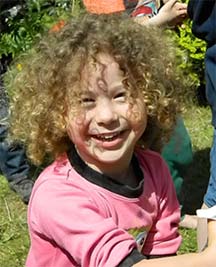 By the children, for the children
An exhibition of art created by children attending a Hebden Bridge art class will raise funds for children's charities Barnardo's and UNICEF.
The exhibition, titled By the Children, For the Children will be hosted by Copa House Café on Market Street in the town, and will begin with an Open Café event on Friday October 16th, 3-7pm.
Everyone is welcome and there will be a raffle and face painting in aid of the charities. A percentage of the sales of all food and drink sold at the event will also be donated.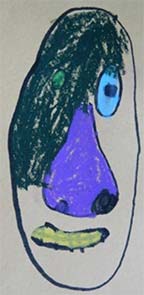 The pictures adorning the walls of the Café will be the work of children (aged between four and 10) attending workshops held by local artist Nichola Cortese over the last six months. The workshops encourage children to create their own art in the style of famous painters, including Gustav Klimt, Van Gogh and Jackson Pollock.
"The children have had great fun creating their own interpretations of the styles of these great artists and they've come up with some really imaginative pictures," says Nichola.
"When we suggested exhibiting some of the paintings they were delighted. When we added that any proceeds from the exhibition would go to help children – and through UNICEF that includes the children of Syrian refugees they've all seen on the news – they were really supportive, as were their parents. Their humanity has shone through."
For more info please contact Nichola on 07973 234 928