Update: read review of the gig
John Hegley back in the valley, fundraising for peace
Monday, 14 December 2015
After recently running a poetry course for children at the Arvon Foundation, John Hegley, famously described as 'the Spike Milligan for our time', is back in the valley. This time his poetic and comedy talents will be helping the Campaign for Nuclear Disarmament to raise funds for Coaches for Peace.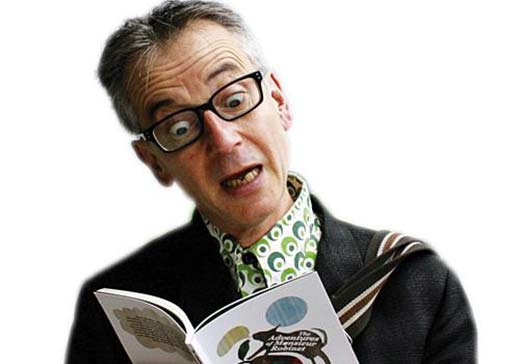 He has pulled together a great line-up, including Celia Mitchell, widow of Adrian Mitchell, Britain's 'shadow poet Laureate' who was the lyrical voice of the peace movement. Their legacy is continued via the fabulously talented singer, Caitlin Stubbs, Adrian's Granddaughter, who will also be joining him on stage at the Trades Club on Wednesday 16th December.
Kathy Pitt, of Calder Valley CND for Peace & Justice said, "we're really excited to be welcoming John Hegley and friends. All performers are giving their time for free to raise vital funds for YCND's Coaches for Peace – allowing us to subsidise coaches to the Stop Trident demonstration in London on February 27th for those on low incomes. We'll be running a coach from Hebden Bridge, and this may be our last chance before parliament takes a decision on Trident replacement to make our voices heard, we need to make this the biggest CND rally in a generation."
Tickets available online now!, in person at the Trades Club or phone 01422 845265