Tim Burgess' Telling Stories fundraiser
Wednesday, 6 January 2016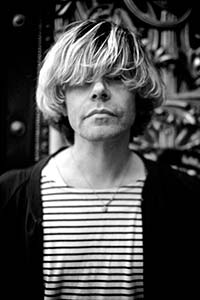 The Charlatans' singer Tim Burgess stars in floods fundraiser at the Trades.
When The Charlatans frontman Tim Burgess agreed to play a DJ set at the Trades on Saturday, 9 January, he couldn't have forseen the devastating Boxing Day floods. But true to his reputation as one of the nicest men in pop Tim has slotted in a special Telling Stories flood fundraiser on Saturday evening.
Tim will be reading from his best-selling biography Telling Stories, doing a Q and A and signing 100 limited edition event posters for a tenner.
"I called The Trades Club and asked if they had a spare hour I could borrow the venue for on the Saturday evening - we couldn't do anything as a band as we've just finished touring and a couple of people were on holiday," Tim told Hebweb.
"I'd done the Telling Stories thing in theatres and at festivals around the country so we've got the venue from 6pm for an hour, and we've asked people to make any donation instead of a ticket price."
See also
The Trades Club, Hebden Bridge