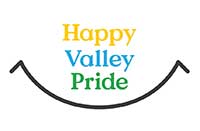 Sally Wainwright to help Launch Happy Valley Pride
Wednesday, 9 March 2016
A new not-for-profit organisation called Happy Valley Pride has formed to promote and celebrate Lesbian, Gay, Bisexual, Transgender and Queer (LGBTQ) life in Calderdale.
Happy Valley Pride is the brainchild of local residents Mike Stephens, David Kennedy, John Spencer and Darren Spruce, who were shocked and outraged by a piece of a homophobic graffiti they saw in Hebden Bridge in the summer of 2015, and decided something needed to be done.

To mark the launch of the organisation, they are transforming the graffiti into a piece of interactive artwork that will go on display for the local community to make their own positive contributions to, on a special evening in Hebden Bridge in March.
Chairman Mike Stephens explained the importance of establishing an LGBTQ organisation in Calderdale: "The world has come on leaps and bounds with regards to LGBTQ equality and discrimination, but we're still not quite there yet. It's important for us, as with any community, that we celebrate diversity and tackle hate with love, and we hope local residents will join us to celebrate the beginning of our exciting journey at our launch fundraiser."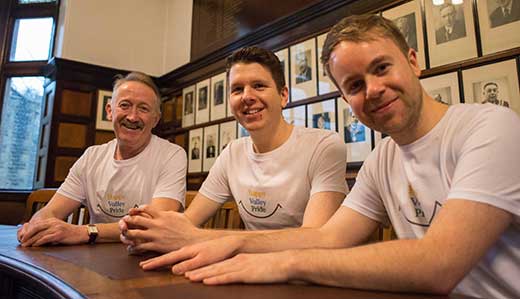 The Mayor of Hebden Royd Town Council, Cllr James Fearon, and special guest Sally Wainwright - writer, creator and executive producer of "Last Tango in Halifax" and writer, creator, executive producer and director of "Happy Valley" - will be officially cutting the ribbon at the event. Sally Wainwright will also be leading a Q&A session, focusing on LGBTQ characters in her dramas.
Stephens continued, "We are thrilled that Sally is joining us to launch our organisation. We are all huge fans of her work and she is so loved within the local community."
The event is taking place on Saturday March 19th 2016 at Machpelah Mill, Hebden Bridge, from 7:30pm.
Entry is free but donations are welcome.
For more information and updates, visit the Facebook page