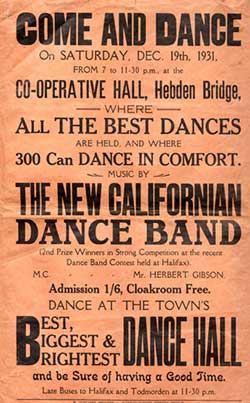 Stepping Thru' Time - Dance Hall Days
Monday, 21 March 2016
Do you have any memories, stories, photos, programmes or posters from those dancing days of the 1930s 40s and 50s particularly if you went to the Co-op Hall in Hebden Bridge.
These will form part of a community multimedia project called Stepping Thru' Time in June which will feature as part of the Hebden Bridge Arts Festival - Trouser Town.
Your stories and memories will also help Pennine Horizons to continue to build an ongoing archive of the social life and times of the people of Hebden Bridge and surrounding areas.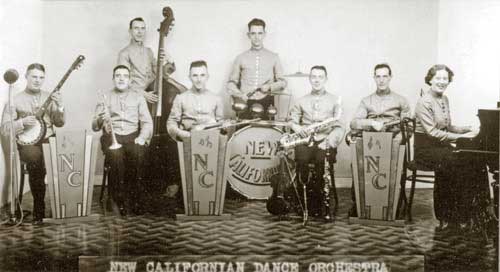 We would love to hear from you especially about the bands that played, the music you danced to, the dances you did and the people you met.
Pennine Horizons will not keep photos etc. simply copy and return them.
Please contact Marguerite Eccles: Tel 07745 790490 or email.