Wednesday, 23 March 2016

Arts Festival goes Wild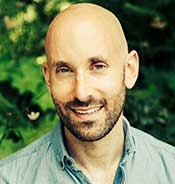 Award winning children's theatre company Tutti Frutti bring their new play WiLd! to Hebden Bridge's Town Hall as part of this years Arts Festival.
Written by playwright Evan Placey (pictured right), WiLd! is a one person show with a live musician that explores the fragility of a misunderstood boy who lives within his wild imagination, in a sensitive, empathetic, but fun and accessible way.
The play tells the central protagonist's story, as he navigates his real and his imagined world which will be underpinned by the emotions, behaviours and perceptions in relation to ADHD. With movement influenced by breakdance and parkour, this fast-moving play with live music is an uplifting reflection and celebration of what it means to be 'different'.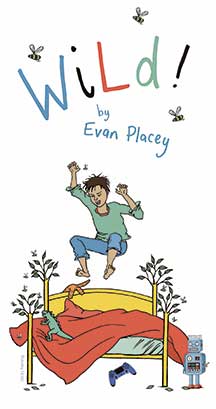 Tutti Frutti's Artistic Director Wendy Harris said: "WiLd! is one of the most thrilling projects tutti frutti has embarked on for some time telling a really important, but uplifting, story which is underpinned by research in the area of ADHD in children. We are also delighted to be making this play for children aged 8 plus, which is a development from our usual age band of 3-7 years."
The festival's Artistic Director Helen Meller said, "There are lot of young families in Hebden Bridge so we're delighted that we have booked a company such as tutti frutti that has an international reputation for introducing young minds to the joys of the theatre."
WiLd! will feature at Yorkshire Festival 2016, which runs from 16 June to 3 July 2016 and features 100 events, which have been selected to be officially part of the Festival, as well as hundreds of fringe events.
WiLd! will be at Hebden Bridge Town Hall, Waterfront Hall at12pm and 5pm on Sunday 3 July. Tickets are now available online at the Festival website. Priced £8 and £6. Suitable for children aged 8 and their families.