Neighbourhood Plan - the next stage.
Wednesday, 13 April 2016
Have your say in the next phase of development of the Hebden Royd and Hill Top Parishes Neighbourhood Plan
Consultation is about to begin on the next stage of preparing the Hebden Royd and the Hill Top Parishes Neighbourhood Plan, which will establish the planning framework for the area in conjunction with Calderdale Council's Local Plan.  Drop-in consultation events will start on Saturday 30th April and continue into May.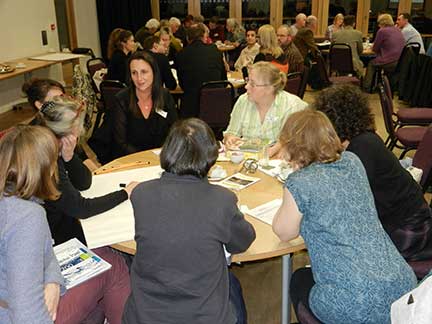 For the last two years, Hebden Royd Town Council, together with the parishes of Blackshaw, Erringden, Heptonstall and Wadsworth have been working to develop a Neighbourhood Plan for the area. A first stage consultation in 2015 asked people to identify the issues that particularly concerned them and what they value about the area. These next sessions will include the opportunity to review and discuss the findings of the previous consultations and hear about progress with the Neighbourhood Plan so far.
Participants will also be able to review and discuss the future of Key Local Sites and explore and share ideas for their particular Parish, Town and Village. In the Hebden Bridge event specific emphasis will be placed on exploring future development options for the Valley Road Site. The findings of these consultation workshops will help inform the policies and content of the emerging Neighbourhood Plan.
The sessions will be held as follows:
Saturday 30th April: Hebden Bridge Town Hall, 10am – 2pm
Saturday 30th April: Mytholmroyd's Reet Royd Waater Do, 11am – 2pm
Saturday 7th May: Heptonstall Bowing and Social Club, 10am – 1pm
Saturday 14th May:  Blackshawhead Chapel, 1pm – 4pm
Saturday 21st May: Wadsworth Community Centre 11am – 2pm
All of the events will operate on a drop in basis, no need to book, just pop along. Refreshments and children's activities will be available.
If you cannot come to these events it is possible to share your views via  the Neighbourhood Plan website