Faber Social at The Trades
Tuesday, 19 April 2016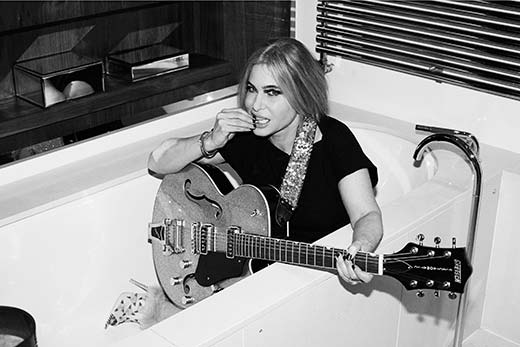 The trend-setting Faber Social is an events and publishing programme curated by Faber where literature and music get together. Faber Social makes its first foray up North with readings from Brix Smith-Start and Viv Albertine at the Trades Club.
The debut northern Faber Social outside London will hear from two genuine rock pioneers with great stories to tell on Sunday 24th April alongside some of the nation's best up and coming Poets
Brix Smith-Start is a songwriter and guitarist best known for her work with The Fall and The Adult Net. She will be in conversation with Faber Social's Creative Director, Lee Brackstone, about her eagerly awaited memoir - The Rise, The Fall, and the Rise.
Songwriter, musician and now author musician Viv Albertine was the guitarist in the hugely influential female punk band The Slits and will read from her brutally honest bestselling memoir - Clothes, Clothes, Clothes. Music, Music, Music. Boys, Boys, Boys and work in progress.
Viv's book gives a candid account of what happened post-punk, taking in a career in film, IVF, illness, divorce and now making music again, twenty-five years later.
Joining Viv and Brix on packed Sunday afternoon bill are Faber New Poets Rachael Allen, Sam Buchan-Watts, Will Burns and Martha Sprackland. Local author Rob Chapman, author of Psychedelia and Other Colours, will provide the soundtrack to this exclusive event. Sunday 24th April
Faber Social North takes from 3pm to 7pm on Sunday 24 April.
Tickets priced £6/£8 are available here.