Donovan doing the hits at the Trades Club
Wednesday, 20 April 2016
Folk Legend Donovan will be playing all his hits when he plays two intimate shows at Hebden Bridge's Trades Club in July.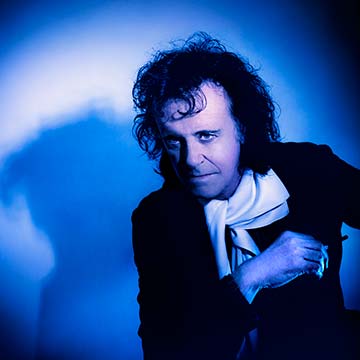 Donovan was one of the pioneers of the folk revival in the 1960s taking his influences from Greenwich Village and he is coming to the Calder Valley to play two solo gigs at the Trades Cub on Thursday 14 July followed by a full band gig on Friday 15 July.
After playing Hebden Bridge, Donovan goes off to play a headline set at the Beat-Herder festival in the heart of the Ribble Valley
Trades Club Entertainment Manager Mal Campbell said, "When we heard Donovan was playing nearby it seemed natural for him to play here, but we were genuinely astonished when he said yes as he rarely plays venues as intimate as ours.
"The Trades now has a reputation for putting legends on, and Donovan certainly qualifies in that category, plus we think he is the first Rock and Roll Hall of Fame member to play the club."
Donovan was born in Scotland, and it is astonishing to think that he wrote his first big hit Catch The Wind when he was just 18 as the critics hailed him as the British Bob Dylan who also making a name for himself.
He followed that up with hits like Colours and Universal Soldier before Sunshine Superman went to Number One in the Billboard Hot 100 swiftly followed by Mellow Yellow which also topped the charts in the US. In 1968 Hurdy Gurdy Man went top five on both sides of the Atlantic
Donovan was a friend of the Fab Four even teaching John Lennon a finger picking guitar style he used on some of their biggest hits.
After a period out of the music industry Donovan came back to record through the 1970s and 1980s becoming an influencing on the rave scene before, and his comback was completed when he recorded the critically acclaimed album Surtas in 1996 with cult producer Rick Rubin.
Donovan was induced into the Rock and Roll Hall of Fame in 2012 and elected to the Songwriters Hall of Fame in 2014.
Ticket for both Donovan shows are available from the Trades Club online www.thetradesclub.com or by phone 01422 845265.