Warstein concert raises funds for flood relief
Wednesday, 1 June 2016
Our twin town Warstein organised a wonderful benefit concert with The Band of the Royal Logistics Corps to raise funds for flood relief work in Hebden Royd.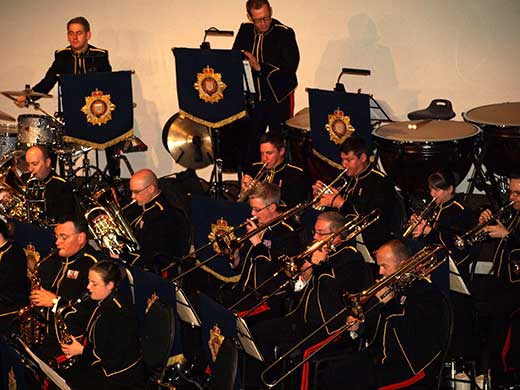 Following up on a contact from the Hebden Bridge Twinning Society, Warstein's twinning society (Warsteiner Europafreunde or WEF) arranged for The Band of the Royal Logistics Corps to give a concert on the 28th May as part of the Jubilee Weekend celebrating 20 years of twinning between the two towns. Members of the Hebden Bridge Twinning Society and councillors from Hebden Royd were in Warstein
The band was amazing – and made us proud to be British and thrilled that all our friends from Germany, France and Italy in the audience enjoyed the concert so much and cheered the band to the rafters.
The concert included marching band music, big band and swing numbers, brilliant soloists, a Last Night of the Proms medley, as well as a wonderful acoustic group playing Michael Jackson.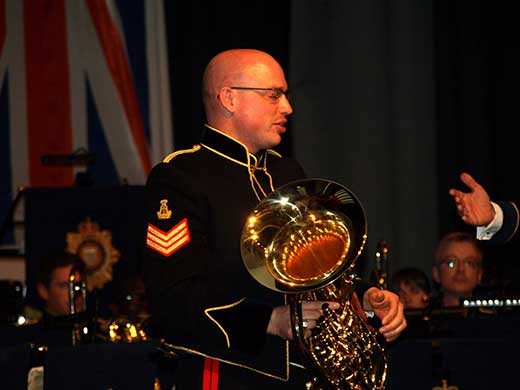 Sgt. John Storey (pictured above), who was born and brought up in Hebden Bridge performed two virtuoso euphonium solos. The sheer versatility of the band was very impressive.
The concert not only added to an inspiring weekend for us – it also raised €2,626 for flood relief in Hebden Royd – to add to all the donations received from our twin towns since the floods. It reflected the power of friendship between us as well as the pleasure.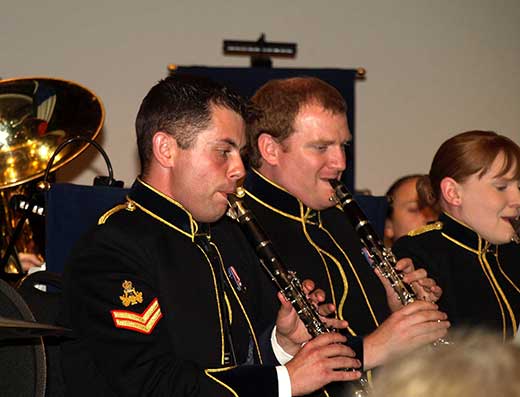 Please remember if you want to join our twinning activities our contact information is shown below.
Contacts:

Jane Jackson:  Secretary/Communications Officer, HBTS: janeson79@gmail.com ; 01422 846 081; 07770 657 496)
David Parry: President HBTS:  davidjohnparry@btinternet.com; 01422 845 632, 07900 318 244. 
Details are also available on our website and on our Facebook Page