The Illustrated Jackass by Louis Benoit
Monday, 25 July 2016
Artsmill, Hebden Bridge from August 3-21 – open 11am – 4pm except Monday and Tuesday.
The Illustrated Jackass, an exhibition of illustration and amination by Louis Benoit goes on display at Artsmill, Hebden Bridge.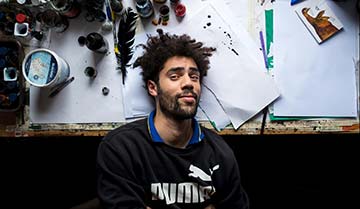 From a very young age, Louis possessed an exceptional drawing ability. 
However, conventional schools never quite suited him and some time later he was diagnosed with Asperger's.
Through honing his artistic skill, Louis had been able to express his ideas and humour but also finally show his unusual view of the outside world.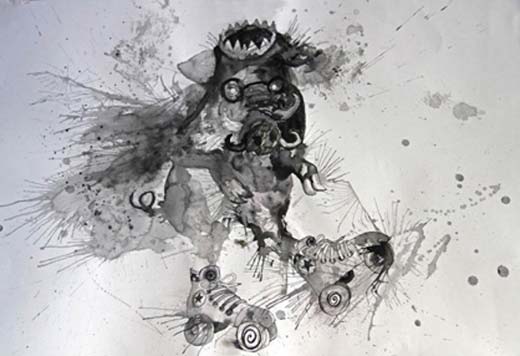 He gathers inspiration from the likes of Quentin Blake, John Ross and Ralph Steadman. Steadman is reported as saying, "Bless my Soul! Louis is bloody good – and messy too.  He blots a lot but he controls it all too. Well done."
Louis tends to use pen and ink allowing him the immediacy, chaos and control these tools afford.  His work has a raw vitality and irreverence, but also a sensitively that is irresistible. He conjures up a riot of strange and wonderful creations in his drawings, from intricate mechanical donkeys to a goat yogurt salesman. The latter has been turned into an animation based story, created by Louis.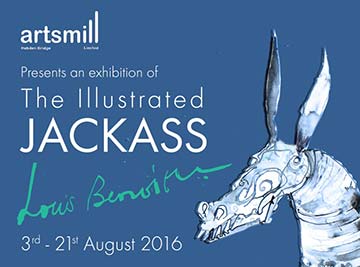 The Preview for the Illustrated Jackass is on Sunday July 31st from 2-4pm.  The exhibition runs from August 3-31, 11am -4pm every day except Mondays and Tuesdays. 
Artsmill is a charity, a not-for-profit art space which encourages anticipation in the arts through the provision of high quality activities including exhibitions, an art school and ongoing exhibitions in the new café space.