Wuthering Bytes returns to the hills for a different type of love affair
Thursday, 28 July 2016
Tech festival back in Hebden Bridge for fourth year
Technology festival Wuthering Bytes is set to return to Hebden Bridge in West Yorkshire on 2 – 11 September. Packed with over 70 talks, workshops and live demonstrations, the ten day event will bring together hobbyists, creators, makers and doers – inspiring anyone with a curiosity in technology. A stellar line-up of speakers will delve into topics ranging from mass spectrometry and smart cities, to robot dinosaurs and how we use our mobile phones.
One major coup for Hebden Bridge is that the Festival will conclude by hosting the annual "GNU Tools Conference", which will see some 120 or so world leading experts on compiler technology coming to town. This conference is sponsored by ARM, Intel, IBM, Google and others, and usually hosted at places such as Google HQ in Silicon Valley and the likes of University of Cambridge. It's never been held in a place such as
Hebden Bridge before!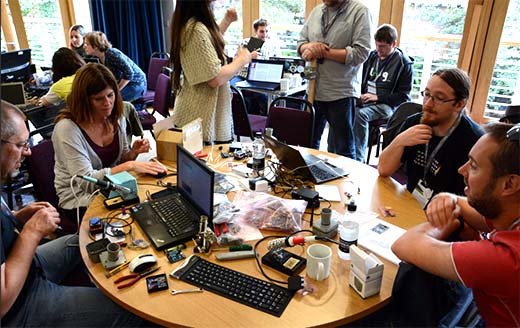 Speakers will include Channel 4 technology journalist Geoff White, engineer and BBC Robot Wars judge Dr Lucy Rogers, radio and TV producer Andy Finney; who helped to found the BBC Domesday Project, WordPress co-founder Mike Little and many more.
The event will kick off on September 2 with Festival Day, taking place in Hebden Bridge Town Hall. Titled talks include 'Hacking Robot Dinosaurs', 'Catching up with Domesday', 'The Secret Life of Your Mobile Phone' and 'What does mass spectrometry have to do with me?' The day will be compèred by Dr Laura James; a specialist in engineering new technologies to help people and society, Laura is the technical director at Doteveryone and co-founder of Field Ready.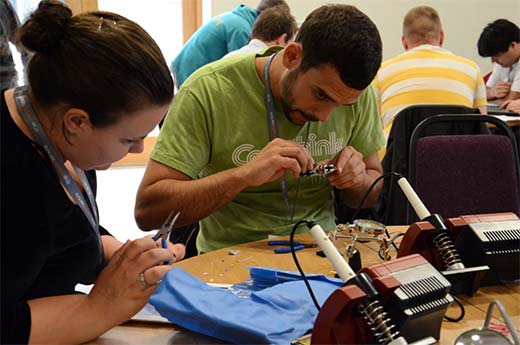 Dr Laura James said, ''Wuthering Bytes is a joyful festival, featuring technologies of all kinds and celebrating what they enable people to achieve. This year on the Festival Day there's an amazing mixture of science, software, dinosaurs, art, data and more, and I'm really looking forward to learning from the range of world class speakers. It's lovely to have the opportunity to meet a diverse range of smart people in a beautiful location, at such an inclusive, friendly and fun event, showcasing some of the most interesting uses of technology for everyone. Hurrah for the organising team, reminding us all that great work is done everywhere in Britain, and that the Pennines are a perfect spot to get together!''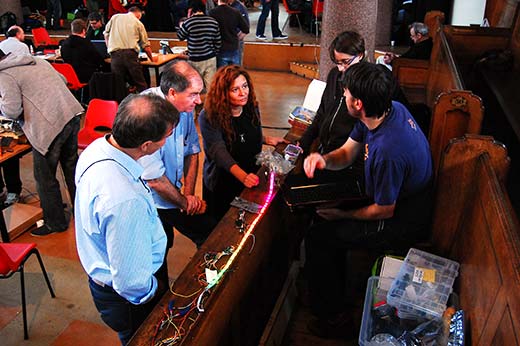 Wuthering Bytes will also play host to a series of participating events including Open for Business – a one day conference hosted by the BCS Open Source Specialist Group and Open Source Consortium. The event will explore key themes in open source software with speakers including Mike Little, co-founder of WordPress, and Maarten Ectors, Vice President IoT at Canonical.
Andrew Back, Wuthering Bytes co-founder, said, "Wuthering Bytes is a great opportunity to bring people together whether they're from a background in technology or simply have a burning curiosity. We wanted to create a melting pot where we bring together design, hardware, science and tech, giving people a chance to share knowledge and swap ideas, while feeding them with insight and inspiration. The picturesque location of Hebden Bridge adds something a bit different too, and is a stone's throw from Manchester and Leeds.''
The event is supported by Design Spark (RS Components), Calderdale Council, Fourth Day PR, the Leeds City Region Enterprise Partnership and Bytemark.
See also
HebWeb News 2015: Wuthering Bytes: the annual Hebden Bridge technology festival