Walk and Ride Festival: 10-25 September
Friday, 5 August 2016
This September the South Pennines' Walk and Ride Festival will again showcase this stunning landscape through nearly 150 events for foot, wheel and hoof.
Starting on Saturday, September 10 and running through to Sunday, September 25, this year's festival, managed by rural regeneration company Pennine Prospects, brings together everything from historical graveyard tours to Happy Valley walks.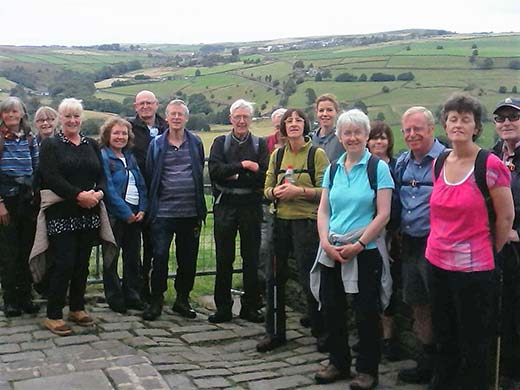 "We have something for everyone this year," explained Adele Adams, Walk and Ride Festival Co-ordinator. "Whether you're a seasoned walker, a keen cyclist or someone wanting to try a new activity or sport we'll have an event for you. We even have a Yorkshire Wineathlon from Thurstonland Cricket Club; a nine mile run with wine stations every two miles, complete with samples. That's going to be a popular event.
"Again walkers have a wide choice of walks. Experienced walkers can join Mick Chatham on the Calderdale Way, for example. Mick will guide people on six circular walks, each including a section of the Calderdale Way over six non-consecutive days. For some people the breath-taking South Pennines landscape would be enough but others also enjoy delving into the area's rich history; for them we also have plenty on offer," Adele added.
Historical walks include Riots and Protests, the Radical History of Todmorden, which will visit the Basin Stones where Chartists demanded the right to vote, where the Plug Riots and the Anti-Poor Riots took place, and the site of the much resisted workhouse. The hidden gems of the ancient woods and moors of Hebden Dale will be revealed by local author Chris Goddard and the aircraft wrecks of Black Hill and Sliddens Moss will be explored on a National Trust guided walk from Digley Reservoir. A gentle nature walk from Craggies, at Cragg Vale, which includes a visit to the Little Valley Brewery off-licence, will combine nature observation and tasty local delights.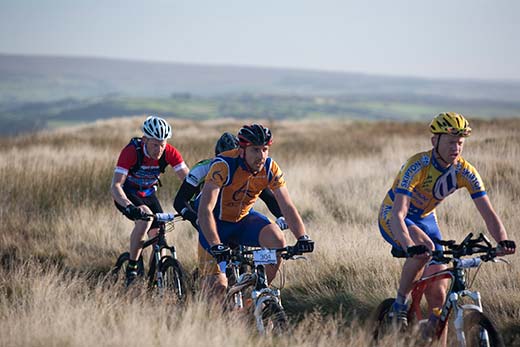 Cyclists can raise money for Sue Ryder whilst taking part in the Brontë Mountain Bike Challenge from Oxenhope. There are three routes to choose from; Emily (23.4 miles), Charlotte (27.6 miles) and Anne (13 or 15 miles). There are women only bike events organised by Sustrans and trials of electric bikes available in Hebden Bridge. For those wishing to put their wheels to the test there's the Cycle Saturday ride; 78 miles into the Dales from Ilkley, taking in a section of the Tour de France route and a 12 mile descent into Middleham. And for those not as sure of their off-roading abilities there will be a chance to take an introductory course organised by Whoosh Mountain Bikes to help build confidence on the trails.
The Honley Feast Revival promises to be great family fun as keen enthusiasts will be pitted against each other in time trials with their home-made self-propelled go-karts. And taster horse rides are on offer at Peers Clough Farm, Rossendale in a 'Give Horses a Go' event.
"Why not learn a new skill," asked Adele. "You can learn how to ride a bike or a horse, forage for edible mushrooms or learn valuable navigation skills. We have so many different events on offer; why not check out our website or pick up a printed brochure now available from tourist information centres, libraries, outdoor equipment shops and many other outlets across the region."
It is advisable to check the Walk and Ride Festival website and event organisers' websites for up-to-date information before attending any event.
Several local companies and organisations including Hebden Royd Town Council, Woodland Heritage, Craggies and Little Valley Brewery have given financial support this year.