Government Flood Review: "Disappointing"
Friday, 9 September 2016
The Leader of Calderdale Council has reacted with disappointment to the publication of the Government's National Flood Resilience Review.

The review was set up after devastating floods hit the North of England in December 2015, including significant damage to homes, businesses and the highways network across the Calder Valley.

The Government commissioned the review to assess how the country can be better protected from future flooding and increasingly extreme weather events.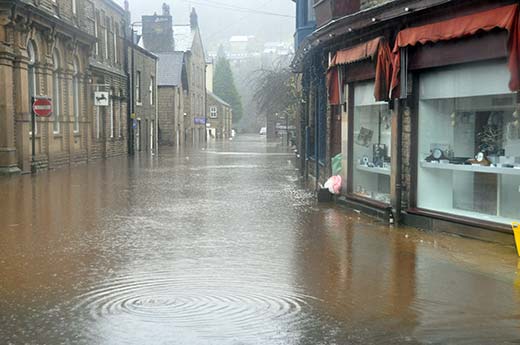 Cllr Tim Swift, Leader of Calderdale Council said, "In December 2015 communities across a 20 mile stretch of the Calder Valley were hit by unprecedented flooding. Nine months later 238 homes are still unoccupied and we are continuing to support residents and local businesses, so it's vital that nationally we become more resilient. We need to get this right.

"I do welcome elements of the report, for example, the commitment that utility and telecommunication companies will increase flood protection for their key local infrastructure. This was a real issue in the Calder Valley after Boxing Day, however it isn't clear when and how this will be enforced. In any event, here in Calderdale we are already busy working with our utilities partners to improve things, for example, helping Northern Powergrid to improve the defences on electricity substations or relocate them completely.

"The more detailed modelling which will be developed is good news, as is the intention to communicate flood risk in a clearer way. The current language such as 'a 1 in a 100 year event' is no longer either meaningful or trusted.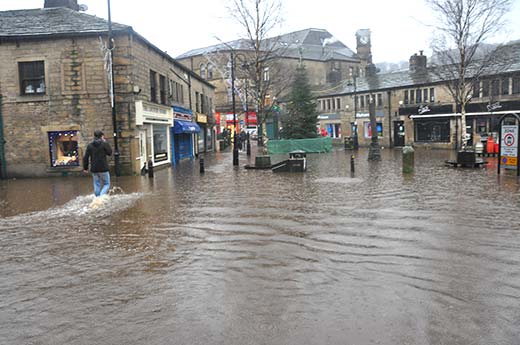 "The funding for new temporary flood defences may also be useful, however should we experience a repeat of the Boxing Day flooding in the Calder Valley I am not confident that this would reduce the impact significantly.

"I would have liked the review to have given a national commitment to investment in flood prevention and an assurance that it will be an integral part of any new related policies, for example on farm and upland management and reservoir management, which will become increasingly significant as climate change takes effect.

"Also, by its own admission, the report does not cover surface water flooding, which is a very real factor in Calderdale, especially when we have flash flooding such as in 2012. We will have to wait and see what the outcome is of the promised work on this due out in 2017.

"I am particularly disappointed that the review did not highlight the vital role of councils in co-ordinating a comprehensive local response. We have worked closely with our local communities to build their resilience, and help them to recover quickly after each incident.

"Equally we have responsibility for much of the local infrastructure and whilst we're working hard to restore our damaged highways network, I believe we should also have a role to play in challenging providers, including local energy and water providers to ensure that they strengthen and protect these vital local assets.

"And the review fails to recognise the massively important role of communities themselves, both in terms of influencing decision-making and as key volunteers in response and recovery.

"This report was an opportunity for the Government to review the causes of flooding, help mitigate the effects of climate change and build local resilience however in all honesty it feels like a missed opportunity. "
A Guardian report pointed out that the review found that a 20% heavier extreme rainfall event would lead to 400 more homes flooding in Mytholmroyd and a similar number in Hebden Bridge.