Remembering the Spanish Civil War at the Trades Club
Saturday, 17 September 2016
The Trades Club marks the 80th anniversary of the Spanish Civil War with a special exhibition paying tribute to the men and women who volunteered to fight fascism.
The socialist members' club has been chosen to host the exhibition which commemorates the bloody sacrifices of The British and Irish volunteers in the International Brigades who stood up to battle Franco's fascist forces in Spain.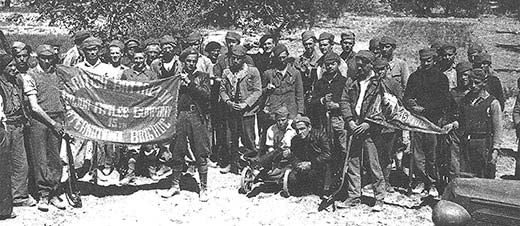 Exhibition
The International Brigade Memorial Trust's touring Antifascistas exhibition will be on display in the club's band room from Sunday 9th October to early afternoon Thursday 13th October.
The exhibition tells the story of the 2,500 volunteers from the British Isles who joined the International Brigades standing together with others from across the globe to defend Spanish democracy and fight fascists, including Hitler's Condor Legion, in a bitter Civil War that lasted from 1936 to 1939.
¡No pasarán!
The club are also hosting a ¡No pasarán! Film and music night on Wednesday 12th 0ctober when Marshall Mateer - Film Co-ordinator for the International Brigade Memorial Trust - will show a film montage of archive footage and commemorative events.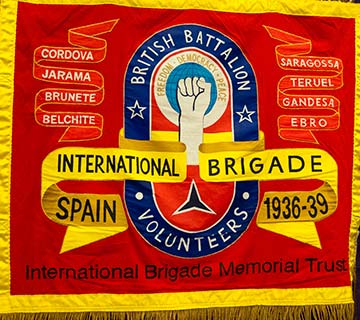 Local artist Simon Manfield joins him to give an illustrated talk about his experience as a documentary illustrator at the excavation of a Spanish civil war era mass grave in the village of Valdediós, Asturias in the summer of 2003.
The resulting work, Memoria Histórica, is a moving testament to the small community as it begins the long and painful process of rediscovery, revealing the fate of friends, relatives and uncovering the horrors of the civil war.
Music comes from HillbillyTroupe who play folk infused with punk, ska and blues. This collective of seasoned musicians from Hull have recently composed a number of pieces about the Spanish Civil War which they will perform on the night.
Viewing of the exhibition is open to all during the club's business hours from 4pm until 11pm or by appointment possible outside normal opening times.