Local musicians play for Todmorden foodbank
Wednesday, 28 September 2016
Local musicians are giving their time playing gigs to raise money for Todmorden Food Drop In which provides support to hundreds of families along the valley.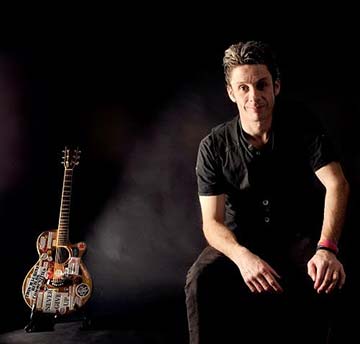 We Shall Overcome Weekend
The gigs at the Trades Club are part of the annual We Shall Overcome gigs which are put on by movement of musicians, artists and community organisers who are protesting about the human costs of austerity policies but want to do something practical to help those affected.
Club Committee member Ed Stutt, "At a time when a million families in our country are relying on foodbanks to get by We Shall Overcome musicians picked Todmorden Food Drop In because they know what a difference they make week in and week out.
"This is the second We Shall Overcome week and all the musicians are giving their time and talents for free because they want to raise the maximum amount possible so the Trades are delighted to donate the space as our contribution."
Events
We Shall Overcome events in Calder Valley starts on Thursday 6th October with a special Trades Club Quiz hosted by local music promoter Dave Boardman.
On Friday 7th October musician and activist Joe Solo, who is the driving force behind the nationwide movement, travels to Calder Valley to play alongside Brian Nelson and the White Noise Collective.
The fundraising rounds off with an afternoon show kicking off at 1pm on Sunday 9th October featuring Catfish Skillet from the Pennine Appalachia and a full bill includes sets from Josef, Nick Hall, Brian Toberman and Weird & Gilly.
More info