Help needed for gallery café
Tuesday, 11 October 2016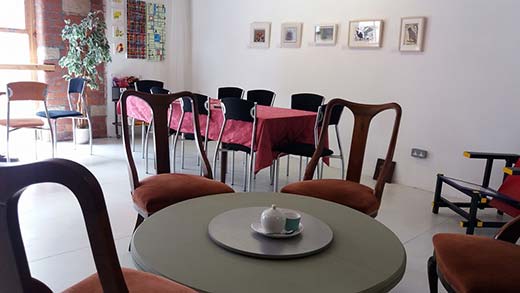 Artsmill is looking for volunteers/helpers to help run the new community café , Threads.
We want to keep it open to the public Wednesday to Sunday throughout the year to give the Gallery goers a little refreshment and a time to relax and contemplate the work they have seen in The David Wright Gallery.
The cafe and and lounge areas also has works by our local artists, so much to be seen even if no exhibition is currently running.
If you can offer some time and would like to be involved in our Arts Community please contact catherine@artsmill.org.
See www.artsmill.org