Win a pair of tickets to see indie rockers Vant
Thursday, 10 November 2016
Indie Rockers Vant have spent the last two years on the road securing a hard won reputation as an intense live act and we have a pair of tickets to give away for their Trades Club gig on Friday 25 November.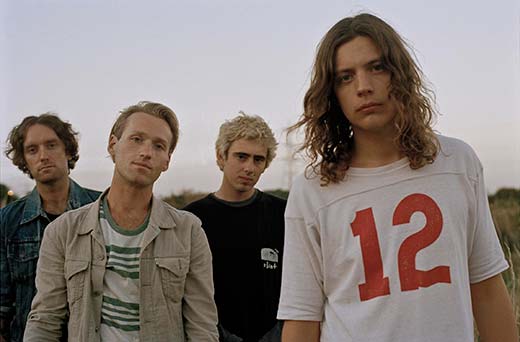 Vant's gig is a 14 plus event where their young fans can come along with their parents to get their first experience of live music at the iconic Holme Street venue.
Their latest video Peace & Love focuses on the battle that young people face every day in war torn Ukraine and Jordan to lead normal lives. Vant are one of the few young bands around who are prepared to offer a political opinion in these increasingly troubled times
"It's critical to the survival of humanity as we are at a point that if we don't come together to deal with issues, that are maybe secondary to conflict or consumerism, then we will have no planet left to fight over," says Mattie Vant who is the band's main songwriter
"It's rare that, unless it's something really bad, that we will talk the issues about the dinner table. I don't think we care enough, but that's what inspiring about the Ukrainian people as they got out there and fought against something they didn't believe in."
Vant release their debut album Dumb Blood in February 2017 and you can win a pair of tickets by telling us the name of one of their singles? To win the tickets send your answer by Tuesday, 22 November.