The Hebden Bridge Annual - now available
Wednesday, 23 November 2016
If you've been to an event at the Egg Factory you'll know that the walls of the loo are decorated with pages from vintage children's annuals - always good for a chuckle. After the Floods some of us Egg Factory members decided that everyone deserved cheering up so we set to, collecting the stories of the town, past, present and future.
Some 40 professional creatives got scribbling and drawing and well over 50 community groups and businesses made their contributions. 58 brave souls agreed to be photographed and 25 dogs (although we're not sure whether dogs or humans really knew what was happening!)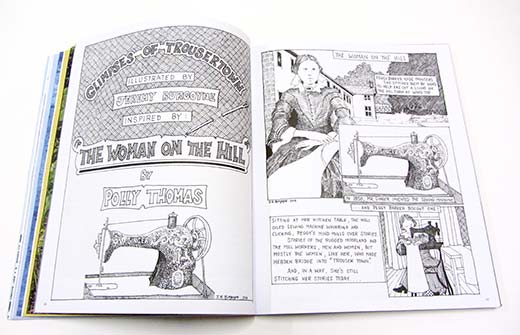 A big collection of puzzles, games, stories, poems and things to do outdoors and indoors has finally come together. With financial support from Community Foundation for Calderdale, Thomson Reuters, Northern Rail and 20 local business partners, not to mention over 100 individuals (who were supportive enough to buy before they'd seen it) we've been able to publish the book, over 150 pages beautifully printed by the Print Bureau. It makes a smashing present for Hebdenites and ex-Hebdenites and you can buy it from the Egg Factory, online at our web page, and from many local partner shops.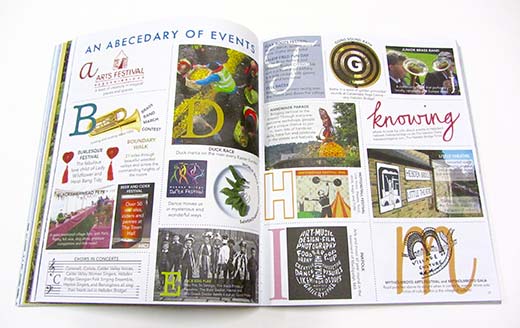 One happy customer said, "You need to be sitting on the sofa when you read it so you can kick up your heels with delight!" and another declared "This book should be available on prescription!"
Plans are afoot to keep the Annual project going into 2017 and beyond. There will be a family fun day at Easter with indoor and outdoor activities from the book and a Creative Entrepreneurs competition later in the year. We're also investigating the possibility of a website so watch this space!