Jazz Café
Tuesday, 17 January 2017
Friday 27th January sees the start of a new series of informal jazz events at Hebden Bridge Town Hall.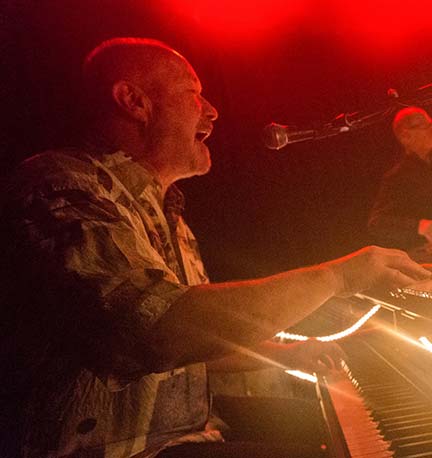 Jazz Café, the brainchild of Hebden Bridge musician and promoter Dave Nelson along with the rest of his Hebden Bridge Piano Festival team, seeks to make good use of the recently purchased piano at the Town Hall with occasional evenings featuring Dave himself at the piano performing solo or perhaps with other jazz musicians.
For many years during the Nineties, Dave played piano every Friday night at the late lamented Nutclough House Hotel. It was a great vibe and those times are remembered with affection and delight by everyone who used to cram into the bar each week. Now that the Town Hall has its own piano, it feels like an opportunity too good to miss to try to recapture the atmosphere of those nights.
"Hebden Bridge has never had a permanent piano in a public space until now", said Dave. "This one sounds great and I'm really looking forward to getting the best out of it!"
The gig starts at 8pm. There'll be a well-stocked bar and entry is free. Dave is not charging for his performance but a hat will be passed around for donations towards the 2017 Piano Festival which starts on April 21st. For details about the Festival programme and all future Jazz Café nights, visit the Piano Festival website.