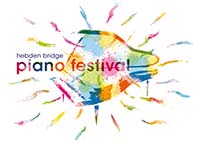 Hebden Bridge Piano Festival programme launch
Friday, 24 February 2017
Now a regular fixture in the town's social calendar, the 2017 Hebden Bridge Piano Festival programme launch party takes place at the Town Hall on Saturday March 11th. There's live jazz piano music provided by Festival Director David Nelson for this free event which is open to anyone and starts at 6.30pm. It's also the earliest opportunity to buy tickets and passes for the festival weekend which starts on April 21st.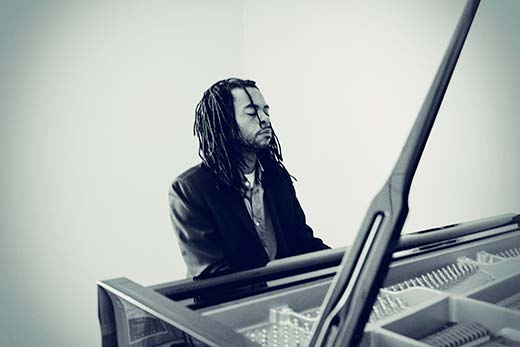 As in 2016 this year's festival programme has a truly international feel with pianists from Portugal, America, Switzerland, Romania, Canada, Jordan and Scotland in the stellar line-up. Headline artists include the 1991 Leeds International Piano Competition winner Artur Pizzaro, internationally acclaimed young virtuoso Alexandra Dariescu and the New York based jazz legend Marc Cary.
Also headlining the Festival is Israeli-American pianist David Greilsammer giving a recital of Scarlatti Sonatas alternating with the prepared Piano Sonatas of John Cage. This was recently named by The New York Times as "one of the ten most important musical events of the year". There is also a two-piano recital given by up-and-coming stars Victor Lim and Ryan Drucker, a stunning lunchtime recital featuring the impressive Iyad Sughayer and a fascinating lecture recital by the accomplished pianist and teacher Murray McLachlan.
For the children's concert this year, the Festival is delighted to welcome the Willshire Duo who will be performing Saint-Saens' much loved Carnival of the Animals interspersed with readings from the Ogden Nash humorous poems of the same name given by Hebden Bridge actor Alexandra Mathie.
"The programme launch is always packed out and great fun", said David Nelson. "As well as the live music there'll be a bar and party food, making it a fun way for everyone to see the wonderful programme we've to put together and to secure those tickets for what will undoubtedly be a sell-out weekend."
Tickets go on sale online at 7pm on March 11th, and the Festival box office opens at the Town Hall reception desk on Monday March 13th. Alternatively postal bookings can be made via the booking form available from the Festival website. For in-person booking, the Town Hall box office will be open Monday to Friday between 10am and 4.30pm right up to the Festival weekend. There is a quick link for on-line booking and much more information about the recitals and performers at Piano Festival website.