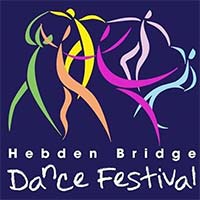 Dance Festival to return for second year
Sunday, 5 March 2017
The Hebden Bridge Dance Festival has just received a grant over £3,150 to organise the second festival on the weekend 20-22 October 2017. This grant will mainly be used to improve advertising, marketing, fees and contribute to venue costs.
The festival chair Ralph Nimmann said, "Great news - we can now go full steam ahead and plan a whole weekend with dancing in October. We hope to include dance performances as well as workshops to participate. Several venues have been reserved, and the Hebden Bridge Town Hall is booked to serve as a festival hub."
The treasurer Terry Vergos hopes that the Calderdale Festival grant will enable children, old age people and those on benefits to participate for free or a nominal amount.
Hannah Flint (volunteer coordinator) says, "We are already three times more people than last year actively helping to organise the festival in October. We need more volunteers to help us cover a whole dance weekend."
The organisers are now inviting dance performers and workshop leaders to submit their active interest, including for outdoor events.
You are invited to email if you have any suggestions or would like to get involved.
The next public team meeting will be Wednesday evening 22nd March in Hebden Bridge.
Seel also
Previous coverage of the Dance Festival on the HebWeb