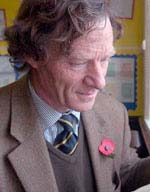 History in the South Pennines: the legacy of Alan Petford
Wednesday, 22 March 2017
Edited by Nigel Smith. To be published Spring 2017. Hardback. Approximately 400 pages. Over 120 illustrations. ISBN: 978-0-9933920-1-6.. £20.00 (plus £3.85 shipping). This price is a pre-publication offer available for a limited time only. Order the book now.
This is no ordinary local history book. It is the first publication for many years to cover aspects of the history of various localities across the South Pennines, rather than focusing on the history of a specific area. Produced by the South Pennine History Group as a memorial volume for the late Alan Petford, a gifted local history lecturer, it presents the results of new research by some of the many people that he inspired.
This book will appeal to all those who wish to understand more about the events and processes that helped form the man-made landscape of the South Pennines. Ranging in time from the 1500s to the 1900s, these essays by a group of expert authors focus on the Calder Valley, Marsden, Saddleworth and Shipley. Topics include the process of settlement expansion and how townships defined and maintained their boundaries. The changing population of Halifax parish is examined during the sixteenth and seventeenth centuries while studies in building history explore construction agreements and the design and function of inns and alehouses.
The way that people lived is brought to life through analyses of wills and inventories in three areas, shedding light on the dual economy of farming and textiles. The impact of nineteenth-century industrial growth on the landscape includes studies on a moorland dam and a planned railway, while analyses of literary output bring to life contemporary perceptions.
All proceeds from this book will go to the Alan Petford Memorial Fund, set up to help those wishing to research and promote the study of local history in the South Pennines.