Lindsay Rimer: further appeal for info
Wednesday, 12 April 2017
Today (Wednesday April 12) marks 22 years since the body of teenager Lindsay Jo Rimer was recovered from the Rochdale Canal. Detectives are continuing to appeal for information to help bring the case to justice for her grieving family.
More than two decades have passed since the 13-year-old was last seen in the town on 7th November 1994. The last known sighting of Lindsay was at just after 10.22pm at the Spar shop on Crown Street - see below.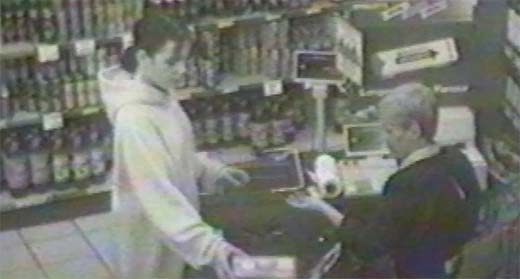 Wednesday (12 April) marks 22 years since her murdered body was finally located, in the Rochdale Canal, bringing to an end a massive five month search for her.
Over the last few years, Lindsay's sisters Kate and Juliet have both made emotional pleas for anyone harbouring information that could lead to justice for their sister to come forward.
And Last November, Andy Glover, one of the workmen who made the grim discovery spoke for the first time about the effect it had on him and how he would do anything to help bring closure for the Rimer family. See HebWeb news
Detective Superintendent Simon Atkinson from the Homicide and Major Enquiry Team (HMET) is leading the investigation. He said: "We have done a lot of publicity in the last few years to keep Lindsay's case in the minds of the public and media. We know there is someone out there, who has previously, or still lives locally to Hebden Bridge that will have the pieces of the puzzle to help solve this murder investigation.
"No family should have to live with over 20 years of not knowing what happened to their daughter. The pain and anguish felt by the Rimer family still runs as deep today as the day Lindsay's body was found and I want to get the family those answers and bring the person or people to justice for their actions.
Forensic analysis continues
"We are continuing to work with a forensic provider in Canada and that work is very much still ongoing and forms part of our continuing investigation.
"Over two decades have passed since Lindsay went missing and despite the passage of time publicity like this really does help. We want to keep the memory of Lindsay in people's minds and with each appeal, we hope that someone who hasn't yet felt able,  will come forward with the 'golden nugget' we are waiting for.  Each piece of new informtionis meticulously examined to determine its place within investigation.
"Anyone who watches the video clips of Kate and Juliet's interviews will be moved and saddened by what they say. Nothing will ever completely erase the memory, or restore normality, but bringing Lindsay's killer to justice will at least bring some closure and answers to her family.
"In listening to Andy Glover's account of the day he and his colleague came across Lindsay's body in the water you can only share his anguish when he realised who it was.
"Someone somewhere knows what happened to Lindsay. Anyone who knows anything about what happened to her owes it to her family to come forward. Help bring them answers , closure and justice for their teenage daughter whose life was so tragically cut short.
"I am appealing again, directly, to that person to come forward and help me crack the case. Twenty one years is a long time. People may have moved away from the area over that time, and may now live in other towns and cities - Did you live in Hebden Bridge or the surrounding area in 1994? Were you socialising, working or living locally and did you not come forward before, because you were not sure of the significance of what you may have seen?
"People's allegiances may also have changed. Perhaps you harboured suspicions about someone back then, but didn't feel you could come forward. Or perhaps you saw something back on the night Lindsay disappeared in November 1994 whilst walking your dog, or looking out of a window, but didn't think it was important.
"I would once again, urge anyone who has not yet felt they could come forward over the last two decades, but may now feel they can, to make that call. The information you have, not matter how small it may seem in isolation, could well be the piece of the jigsaw that finally helps us bring justice for Lindsay and her family.
"For over 22 years the family have had to live with the pain and the hurt of not knowing what happened to Lindsay as her killer continues to enjoy their freedom. 
Unfortunately, she was never able to grow up and live a full and happy life. Her family continue to feel the void in her absence, and still desperately want and deserve answers about what happened.
If you have any information, no matter how small or insignificant it may seem, make that call. You could hold the key to unlock the answers we and the Rimer family are so desperate for."
Time line - Lindsay's last known movements
On November 7 1994, Lindsay left her home on Cambridge Street, Hebden Bridge, to go to the shops. She paused briefly at the Trades Club on Holme Street where she met her mum before moving on to Crown Street.
On Crown Street she went into the Spa Shop and CCTV from the store (released by police in November 2014) shows her buying the cornflakes at 10.22pm. It is not known what happened to her then.
See also
HebWeb Feature: The Murder of Lindsay Rimer, outlining news reports over the past 20 years.