New firm of solicitors to work for justice for asbestos victims
Tuesday, 18 April 2017
Hundreds of people in the Hebden Bridge area have died from asbestos related cancers, mainly contracted from working at Acre Mill. In one of our features, HebWeb has covered the Acre Mill story, the dangers of asbestos, how the guilty companies must have been aware of their murderous activities and of the victims' long fight for justice and compensation. (See HebWeb Feature)
People in the area continue to suffer from their association with Acre Mill, so it is of great interest that a new firm of solicitors is going to help those affected fight for justice.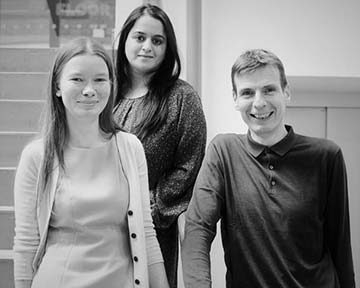 The firm, specialising in asbesto, is being opened by Hebden Bridge Solicitor Paul Glanville. The Asbestos Law Partnership LLP has opened new offices in Birmingham and Halifax.
The firm has been set up to provide specialist expert legal advice to asbestos disease sufferers and their families.
All of the firm's solicitors are APIL accredited Asbestos Disease Specialists and have over 45 years experience of this work.
Prior to setting up The Asbestos Law Partnership, all the solicitors had been partners in the specialist disease firm, John Pickering and Partners LLP and involved in a lot of the important test cases over the last 25 years. The firm was created by Hebden Bridge solicitor, John Pickering.
Paul Glanville has told the HebWeb, "Unlike other solicitors' firms we only act for asbestos disease victims and their families. We believe this level of specialism and expertise ensures that our clients have access to the best possible legal advice."